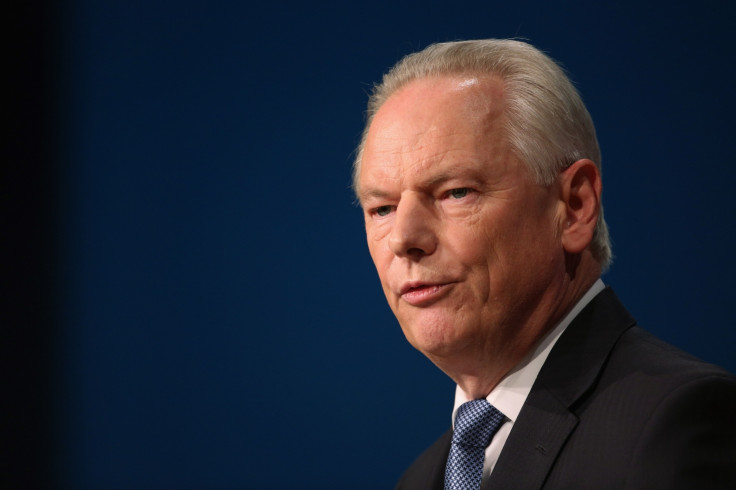 Francis Maude is the great Tory reformer. The 61-year-old has been the architect and overseer of dramatic changes to Whitehall since he assumed office as Cabinet Office minister in 2010.
At times this has led Maude to go head-to-head with the unions. But the position has also bought him admiration from the Conservative faithful by keeping the "smaller state, less government" flag flying.
He claims that he has saved the taxpayer £14bn ($21.1bn, €18.5bn) in the last financial year and seen the civil service headcount plummet by around 90,000.
But over the weekend Maude announced that he is to step down as MP for Horsham, making way for a younger candidate who will inherit a majority of 11,460.
"I was first elected to the House of Commons in 1983 just before I was 30, and will be nearly 67 by the time of the election in 2020. Public service continues to exercise great appeal," his resignation letter read.
"However, 27 years is a long time to serve as a member of parliament, and I believe now is the right time to make way for a younger candidate to carry the Conservative flag in Horsham."
IBTimes UK caught up with the minister at Ariadne Capital's 14th EntrepreneurCountry Forum, where Maude outlined one of the government's most recent digital reforms – the new Gov.UK verification system.
Maude explained the platform avoids a single government database and enables certified companies to verify people's identity through Gov.UK and will save taxpayers money.
"We have a very direct government and taxpayer interest in doing this so we can get more people to use services online safely and that will cut our costs and make services better," he said.
"But obviously there's a much wider economic benefit in Britain being at the forefront of this and we already have a higher level of e-commerce then most equivalent economies, but there's much more clearly that we can do.
"We have a greater stake in this than other countries but also a great upside from it."
Irreversible?
The Cabinet Office minister said he inherited an "absolutely shocking" IT infrastructure legacy from the last government and claimed the Coalition Government are doing things "totally differently" now.
He stoked criticism from some quarters after he stressed in his resignation letter that there was much to do to make the government's reforms irreversible.
Maude said his digital and technology changes are "mostly irreversible" in Whitehall but claimed that are "pockets of resistance".
"There are still pockets of resistance around the system, where people want to have their own thing and maintain their own empire as unique and distinctive," he said.
"We can't have that any more – we can't afford it, we can't submit businesses and citizens to be subjected to the type of poor service that comes from that.
"So we need to do things much better, much quicker, in a way that's much simpler and much cheaper. "
Despite his claims of success, Maude will miss his March target of digitising the 25 "most significant" government services to make them "digital by default".
The Government Digital Service (GDS) said Whitehall would instead have 20 exemplar services in use. So how does the minister explain the missed target?
"It was always unpredictable because of the way we do these things – iterative development, genuinely agile iterative development," he said.
"It doesn't follow an automatic process. Some will happen much more quickly than predicted, some will take longer. Some we have discovered a lot of institutional resistance.
Maude added: "Other places, like the DVLA, have embraced it wholeheartedly, where we have seen serious process. But it won't be uniformed.
"So in terms of the government's history of delivering IT projects, they will all be in at least public beta testing if not actually fully-live. All we mean by going live is that we turn off the alternative."
The senior conservative is also a champion of mutuals – employee-ownership – in the public sector.
Mutual Maude
Maude has claimed that almost all public services could be changed into mutual firms owned by employers.
"Mutuals work because staff can see how things can be done better and are empowered to go ahead and do it, without getting bogged down in bureaucratic treacle," he said in a speech to the thinktank Reform last year.
"They can see the results of their actions directly, taking pride in successes and responsibility for failures.
He added: "Profit is not a dirty word. I believe in profit. But most mutuals choose to be non-profits. And this is something it took me a little time to get my head around.
"Until one of the first mutuals I visited explained that their motivation came not from getting a dividend or seeing their stock increase, but from the genuine control they had over the company.
"There is a profound psychological and emotional impact of feeling like a business."
But his 2010 aspiration – that one million public sector workers would have moved into mutuals by 2015 – turned out only to be less than 35,000.
"It wasn't a plan. It was from Julian Le Grand who was leader of our taskforce on mutuals," Maude said.
"Le Grand speculated is there any reason why, of the then six million people employed in the public sector, that a million shouldn't be in mutuals.
"We concluded no reason why not but it will have to take its own time because it's very much people choosing to spin out – it isn't a top down thing."
Finally, as for his future, Maude is non-committal. It's a "question for the prime minister" if we are to see him in the House of Lords after May, he told IBTimes UK.