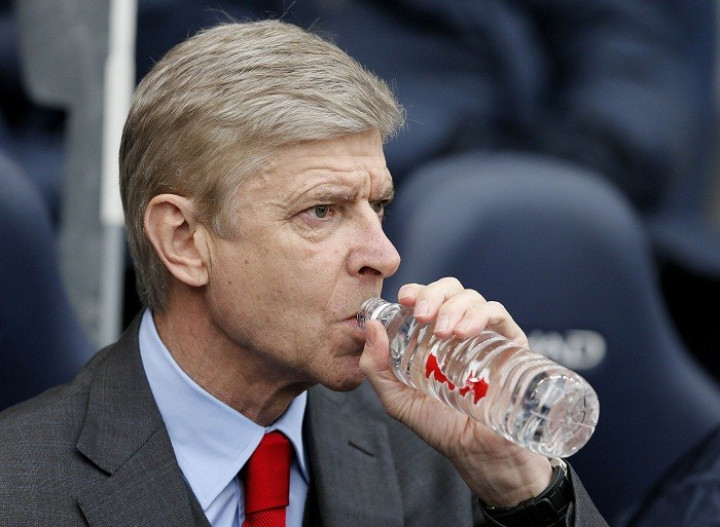 Arsenal legend Frank McLintock has questioned Arsene Wenger's ambition to win the Premier League title and has suggested his former club will once again manage to finish in top four.
The north London club last won the league title in 2004 and went on a nine-year-long trophy drought, which ended earlier in May when they won the FA Cup. Wenger has seen his side qualifying for the Champions League by finishing fourth in the last few seasons.
The Gunners were knocked out of the Capital One Cup after their 1-2 defeat against Southampton earlier in the week. McLintock believes Arsenal's struggle against top teams will see them miss out on winning either the league title or Europe's elite club competition.
"It will be a big struggle for Arsenal to compete with Man City and Chelsea. They will be third or fourth again. Nine seasons have gone and they have won just one FA Cup," McLintock told talkSPORT.
"It would be lovely to see us actually challenging for the title, or really doing well in the European Cup."
"I can't see them being particularly strong though. Now they are out of the Capital One Cup, it will be third or fourth position and an FA Cup [run]. I can't see us doing much better than that," the former Arsenal skipper stressed.
Meanwhile, Alex Oxlade-Chamberlain has said Arsenal have not been at their very best this season. The Emirates club have been unbeaten in the five matches played in the league, but have managed only two wins so far.
The England international remains confident that his side will get back to winning ways as they host their local rivals Tottenham Hotspur in the north London derby on Saturday.
"I don't think [we've been at our best yet]," Chamberlain told Arsenal's official website.
"We've been hard to beat at times, which is good, and we have shown that never-give-up attitude - especially earlier in the season when we nicked a late winner against Crystal Palace and came back to draw at Everton."
"That's good, as is the fact that we haven't lost yet in the league. Last week against Aston Villa we went 3-0 up in quick fashion and then killed the game really well."
"After that we were a bit more relaxed and played more fluently - we were a bit more like ourselves, so I think it is coming together again," he added.