Frankfurt motor show highlights: New cars from Ferrari, Ford, Bugatti, Porsche, Jaguar and more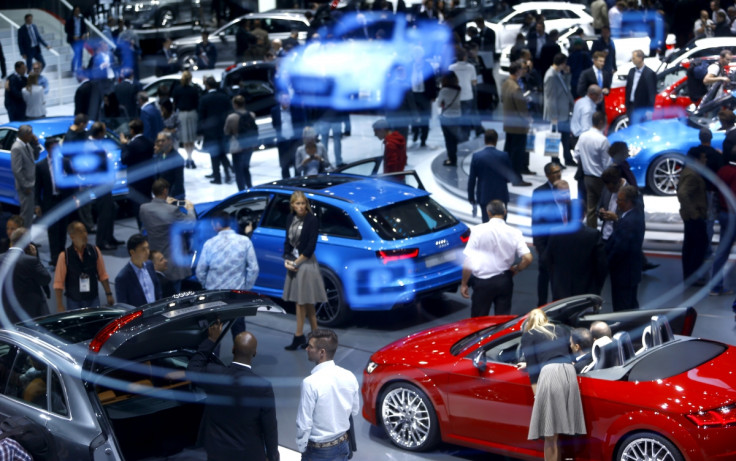 From Ferrari and Porsche to Jaguar, BMW, Audi, Bentley and Ford, this year's Frankfurt motor show has been the home of new announcements from almost all of the world's major car manufacturers. Tesla's reign as all-electric king could soon be over, while Ferrari boasts of iPhone integration, Jaguar performed a loop-the-loop, and Bentley boasted of the Queen being the first to drive its new Range Rover rival.
Here's a rundown of (just about) everything that happened at Frankfurt this week.
Bugatti Vision Gran Turismo is the Veyron reimagined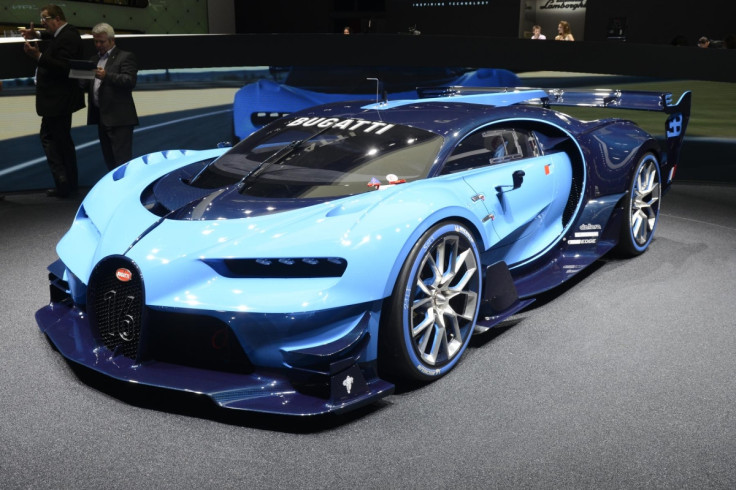 As the mighty Veyron turns 10 years old, the car world wants to know what will come next from Bugatti - and if this concept built in partnership with the Gran Turismo racing game is anything to go by, then we are in for a treat. More of a racing version of the Veyron than a new road car to replace it, the Vision Gran Turismo has a W16 engine, exhaust pipes large enough for following traffic to drive into, and enough downforce to drive upside down. Probably.
In simulations, Bugatti reckons the car can hit 250mph four times during each lap of the Le Mans circuit. Whether the car actually gets to the start line of the famous 24-hour race remains to be seen.
Porsche takes fight to Tesla with electric Mission E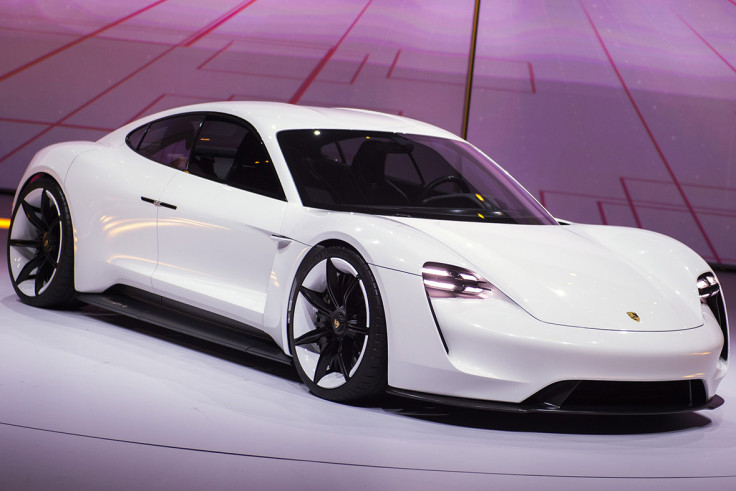 Tesla may have had the high-end electric car market to itself in recent years, but the rest of the industry is starting to wake up. The latest traditional car maker donning its gloves and heading to the weigh-in is Porsche, which used Frankfurt to announce the Mission E, a concept car showing off the company's plans to produce a zero-emission 911 for the 21st century. The car has almost 600 horsepower, a range of over 300 miles and, crucially, it can be recharged by 80% in just 15 minutes, three times faster than the Tesla. Expect the Mission E to go on sale by the end of the decade.
Mercedes car2go is Uber without the driver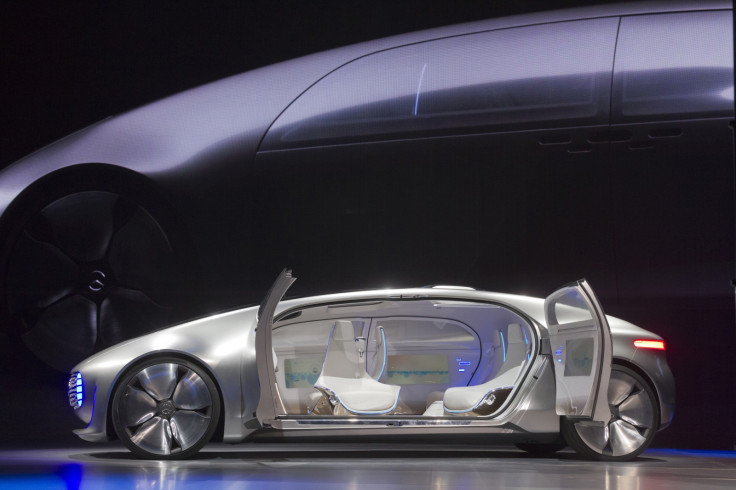 Over a century after Mercedes gave horses their P45, the German carmaker is looking to give chauffeurs the same treatment. Using a service called car2go, Mercedes sees a future where autonomous, driverless vehicles can be used to drive customers around - basically this is Uber without the driver. More than that, the company wants to tap into your calendar and automate when cars come to pick you up - say, when it knows your meeting has just finished and you need a lift home.
Ferrari 488 Spider is the Apple CarPlay flagship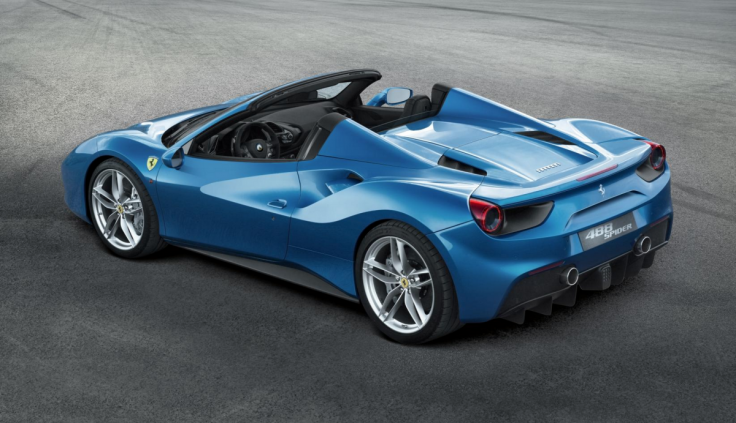 Back in the world of today and Ferrari has revealed the 488 Spider, the hard-topped 488 GTB's topless sibling. The headline numbers here speak for themselves - a convertible V8 Ferrari with 660bhp and a 0-60 time of three seconds (and a price north of £200,000) - but also right up there on the spec sheet is CarPlay. Apple's attempt to reimagine car infotainment systems and replace them with an iOS-style interface, CarPlay came to Ferrari before any other manufacturer - the first ever car to be sold with it installed was the California T. Over the coming months CarPlay and Google's alternative, Android Auto, will flood the market, ridding showrooms of carmakers' clunky, old fashioned and often unintuitive infotainment attempts.
Ford Focus RS price comes in below £30,000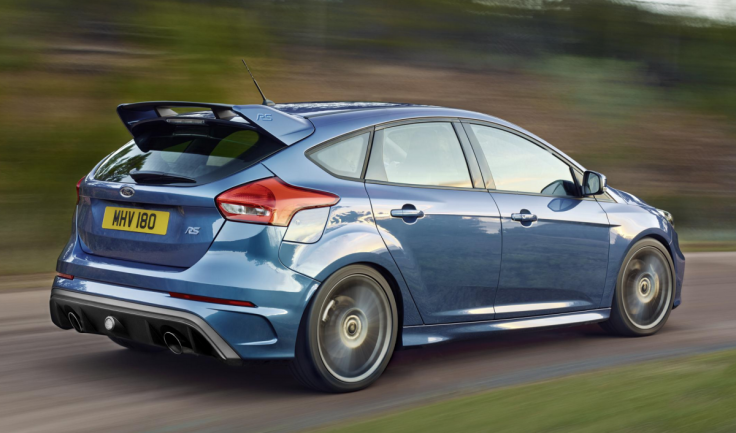 Teased over recent months, the Focus RS finally has a price, release date and a full set of performance statistics. And they are - 345bhp, 0-62mph (100km/h) in 4.7 seconds and a top speed of 165mph. The Focus RS starts from £28,940 and orders are being taken from today, 16 September. The car is the 30th to wear Ford's legendary RS badge, the third generation of Focus RS, and the first to be all-wheel-drive. It even has a 'drift mode' button...
Jaguar F-Pace does a record-breaking loop-the-loop
Jaguar has become the latest luxury carmaker to follow Porsche's lead and create an SUV to compete with the Range Rover. Called the F-Pace, the car was launched by completing a world record-breaking loop-the-loop.
Jaguar's first SUV will start at £34,000 and come in four different versions with varying performance and trim level. The cabin contains what Jaguar claims to be the "world's most advanced infotainment system", which is controlled by a 10.2in touch screen. On-board Wi-Fi lets the driver and passengers connect up to eight devices to the car's mobile internet connection. But this isn't just a Chelsea tractor with fancy technology - the F-Pace has a three litre V6 and can hit 60mph in 5.5 seconds.
Bentley Bentayga's first customer is Queen Elizabeth II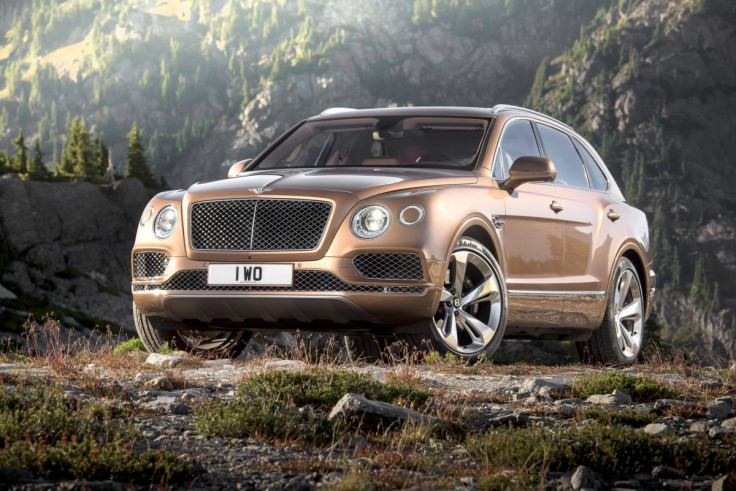 Joining Jaguar in the expanding luxury SUV market is Bentley and the new Bentayga. Powered by a 6-litre W12 engine with 600bhp, the Bentayga will reach 62mph in 4.1 seconds and has a top speed of 187mph - making it the fastest and most powerful SUV ever, Bentley claims. Rear seat passengers get to play with a 10.2in Android tablet with 4G, which they can use to control the 1,950-watt, 18-speaker sound system. Bentley wants the Bentayga to have "the world's finest cabin" and to achieve this each seat can be adjusted in 22 different ways; wood, leather and polished metal cover most surfaces. Queen Elizabeth II will be the first customer to take delivery of the £160,000 Bentayga, which she will use for hunting on her Scottish estate.
Thunder Power is China's answer to the Tesla Model S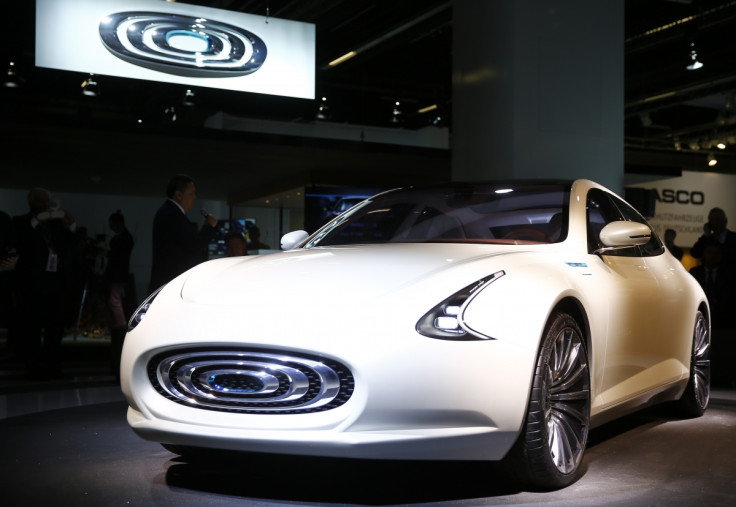 Sounding more like a cartoon castaway than a car company, this is China's answer to Tesla. The company used Frankfurt to show off an all-electric four-door saloon car which has 450 horsepower, will hit 60mph in under five seconds, and has a Model S-beating range of 400 miles. The body is a blend of carbon fibre, aluminium and steel, while the inside is covered in wood and leather. Expect to pay around £48,000 when the car goes on sale in 2017. There's also a 1,000bhp version, built merely as a "showcase" of what the company can do, although a supercar is coming in the next five years, the company says.
Aston Martin announces DB11 nameplate - lets James Bond keep DB10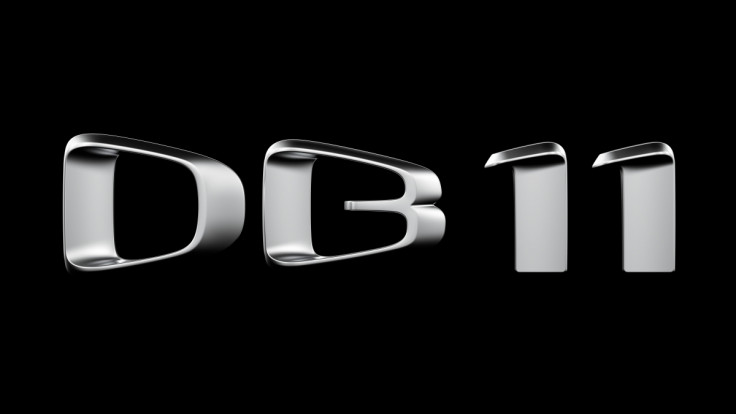 After giving James Bond exclusive use of the new DB10 in Spectre, Aston Martin has announced that its next car will be called the DB11. It will replace the 12-year-old DB9 and will be central to Aston's Second Century Plan. Chief executive Andy Palmer said: "The coming years will see Aston Martin transform not only its entire range of models but also its scale and global presence, and the new DB11 will be central to that success." All of its current sports cars will be replaced over the next five years, the company said. The DB11 is tipped to be revealed at the Geneva motor show in March, before sales begin towards the end of 2016.
Jaguar shows off the C-X75 from Spectre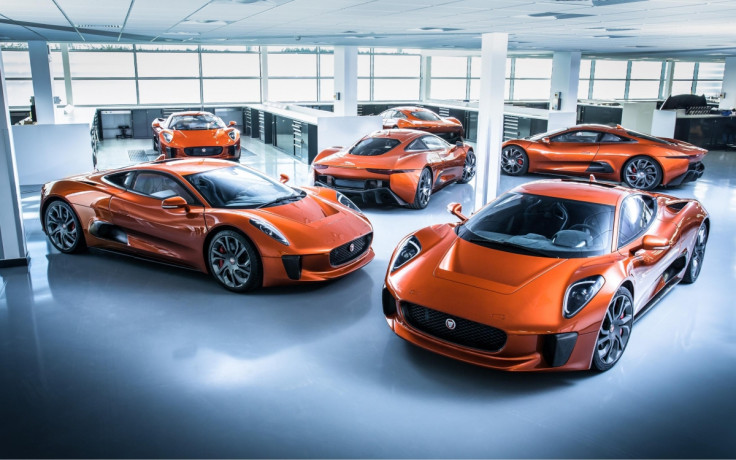 Sticking with the Bond theme, Jaguar Land Rover used Frankfurt to show off the C-X75 and a fleet of Land Rovers which will star in James Bond's 24th outing, Spectre. Revealed back in 2010, the C-X75 was meant to be a successor to the XJ220 supercar of the early 90s. It was to be a plug-in hybrid selling for £700,000 and combining a small petrol engine with an electric motor powering each wheel, but the project was cancelled in 2012 due to the global economic crisis. Will Spectre see Jaguar finally put the C-X75 into production? We'll have to wait and see.
And finally...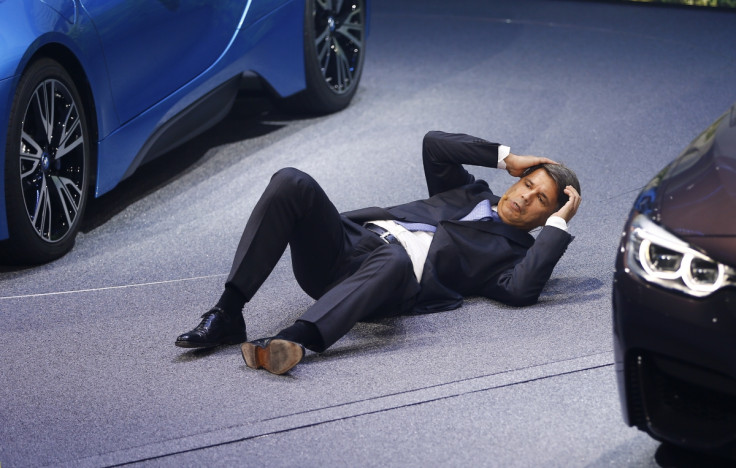 BMWs new CEO Harold Krueger dramatically collapsed on stage during his company's press briefing on the opening day of the show. Krueger was quickly brought to his feet by two members of BMW staff and taken off stage. The CEO was told by his doctor to rest and is recovering well, while his collapse is being blamed on a lot of travelling and feeling unwell earlier in the week.
The company is using Frankfurt to show off the new 7-Series, a car packed with technology, including an Android tablet between the two rear seats to control the heating, lighting and music. There are also massage seats for all four occupants, an option to change the smell of the cabin, and a feature where the car can park itself without the driver even being inside it. The new 7-Series goes on sale later in 2015.
© Copyright IBTimes 2023. All rights reserved.