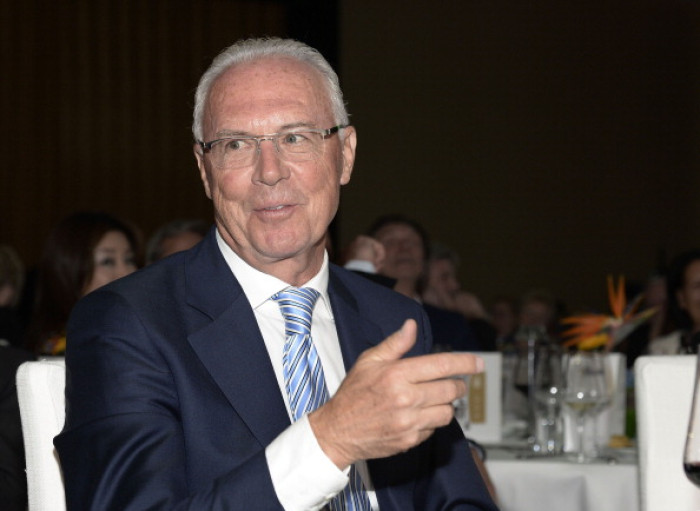 World Cup legend Franz Beckenbauer has had a 90-day ban from football revoked by Fifa.
The German was told on Friday that football's governing body had lifted the ban with immediate effect.
The 68-year-old World Cup winning player and manager was banned after he failed to answer oral and written questions, in both English and German, about his role in the decision to award Russia and Qatar the 2018 and 2022 World Cups respectively.
One of football's most revered figures, Der Kaiser, as Beckenbauer is known, was questioned over the two bids as he formed part of the Fifa executive committee that picked the host nations.
But American lawyer Michael Garcia, who is leading a report into the decisions to award the 2018 and 2022 World Cups to Russia and Qater repsectively, failed to get answers from the Bayern Munich legend despite "repeated requests".
Beckenbauer claimed he was sent questions only in complex English and was refused the opportunity to discuss the matter in his native German.
But detailing Beckenbauer's charge, Fifa said upon issuing the ban that he "]failed]...to cooperate with an Ethics Committee investigation despite repeated requests for his assistance, including requests that he provide information during an in-person interview or in response to written questions provided in both English and German."
Beckenbauer's involvement with the process has been under the microscope since the Sunday Times published allegations of secret payments to Fifa members to swing the 2022 vote towards Qatar.
The newspaper mapped links between Beckenbauer, who is honorary president of Bayern Munich and a special adviser to Fifa, and Mohamed Bin Hammam, Qatar's former executive committee member and subject of curruption claims.