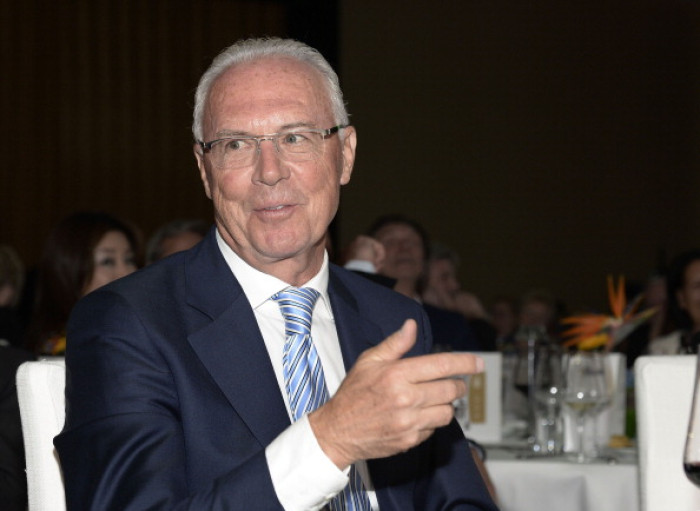 Franz Beckenbauer has been banned from football for 90 days after failing to assist the investigation into alleged corruption at Fifa.
The Germany and Bayern Munich legend reportedly failed to to answer oral and written questions, in both English and German, about his role in the decision to award Russia and Qatar the 2018 and 2022 World Cups respectively.
Beckenbauer's involvement with the process has been put under the microscope since the Sunday Times published allegations of secret payments to Fifa members to swing the vote towards Qatar.
The newspaper mapped links between Beckenbauer, who is honorary president of Bayern Munich and a special adviser to Fifa, and Mohamed Bin Hammam, Qatar's former executive committee member and subject of curruption claims.
Fifa said the German icon, one of football's most revered players who lifted the World Cup as both player and manager, was banned for "failure to cooperate with an ethics committee investigation despite repeated requests".
Der Kaiser, as he is known, admitted he had not answered Fifa's chief investigator Michael Garcia's questions over the controversial 2010 vote
In a statement, Fifa said: "The decision was taken pursuant to the FIFA Code of Ethics art. 83 par. 1, on the grounds that a breach of the Code of Ethics appears to have been committed and a decision on the main issue may not be taken early enough.
"The apparent breach relates to Mr Beckenbauer's failure to cooperate with an Ethics Committee investigation despite repeated requests for his assistance, including requests that he provide information during an in-person interview or in response to written questions provided in both English and German. The case is now the subject of formal investigation proceedings being conducted by investigatory chamber member Vanessa Allard as chief of the investigation."