Fred Goodwin's 'Poor Management Decisions' Caused RBS to Fail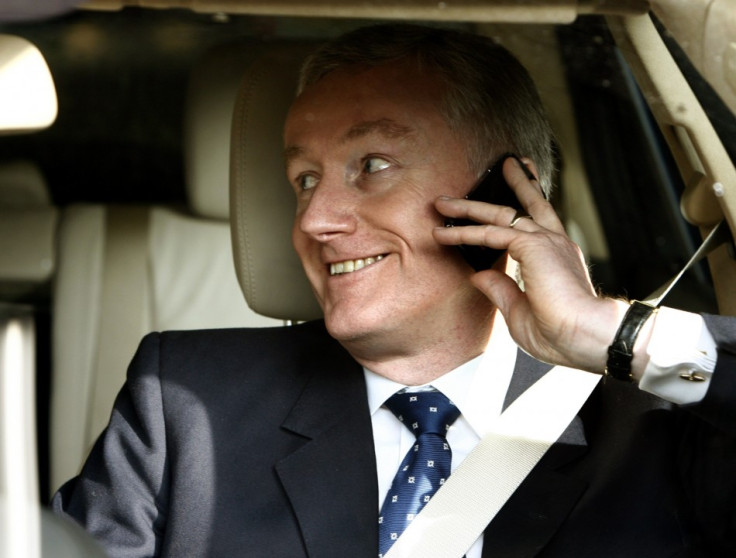 Infamous former Royal Bank of Scotland (RBS) chief executive Sir Fred Goodwin was at the heart of "poor management and board decisions" that led to the bank's failure, according to a new report.
The report by the Financial Services Authority (FSA) looks at why RBS failed in 2008, leaving taxpayers to bail it out.
British taxpayers ploughed almost £40billion into RBS to keep it afloat, leaving the government owning 84 per cent of the bank.
Goodwin, who was head of RBS from 2001 to 2009, was at the forefront of a disastrous acquisition of Dutch bank ABN AMRO by RBS, described in the report as being handled "without appropriate heed to the risks involved and with inadequate due diligence".
This deal, financed by short-term debt, "greatly increased the risks and vulnerabilities facing RBS", says the report.
Senior management of RBS's investment banking arm, Global Banking Markets (GBM), "displayed flawed understanding of key aspects of the risks being taken".
As a result of "the flaws in senior management's oversight of GBM", Goodwin, who appointed the staff, was under on-going investigation by the FSA's Enforcement Division to see if there were "grounds for bringing enforcement action against Sir Fred Goodwin for failing to appoint suitably qualified individuals to run the GBM business".
This focused particularly on the appointment of Johnny Cameron as chairman of GBM, who had a credit background rather than markets.
However the Enforcement Division decided that there was "little chance" of taking successful action against Goodwin as Cameron "did not lead GBM alone and had assistance from others with the relevant expertise".
Goodwin was heavily criticised after he took early retirement in 2009, cashing in on a £700k a year pension footed by taxpayers, despite his leading of RBS to the brink of collapse.
After public outrage and a media campaign, Goodwin reduced his pension by £200k a year.
The FSA's report found that as well as "poor management" leading to RBS's failure, short-termism, the ABN AMRO acquisition, regulatory failings, "significant weaknesses in RBS's capital position", and a loss in market confidence after "substantial losses" in credit trading activities all contributed.
"The fact that no individual has been found legally responsible for the failure begs the question: if action cannot be taken under existing rules, should not the rules be changed for the future?" said FSA chairman Adair Turner.
"In a market economy, companies take risks on behalf of shareholders and if they make mistakes, it is for shareholders to sanction the management and board by firing them. But banks are different, because excessive risk-taking by banks, for instance through aggressive acquisitions, can result in bank failure, taxpayer losses, and wider economic harm.
"Their failure is a public concern, not just a concern for shareholders."
© Copyright IBTimes 2023. All rights reserved.