The French bitcoin revolution: BNP Paribas testing crypto on its currency funds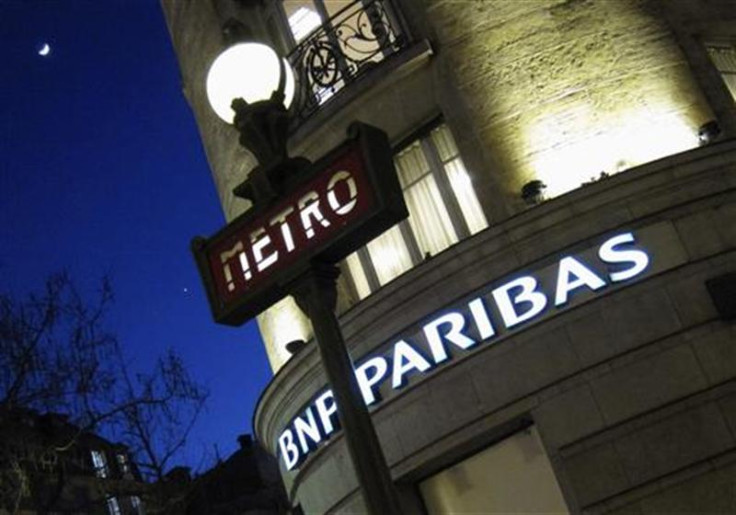 France's biggest bank BNP Paribas is looking at ways bitcoin could be incorporated into one its currency funds, according to a source at the bank.
The source at BNP Paribas told IBTimes UK the bank has been doing "beta testing" involving crypotocurrency and one of the bank's currency funds in Paris, with a view to making an announcement about that in the near future.
A spokeswoman for BNP Paribas said: "We are looking at blockchain technology and how it can be applied to post trade processes to make things faster and potentially cheaper but it's all very much projects and it's all in testing. It's nothing live."
BNP Paribas caused some controversy earlier this month when analyst Johann Palychata said bitcoin technology when applied to securities trading could make sections of the industry "redundant".
Palychata wrote in the company's magazine Quintessence that the blockchain is transformative and "should be considered as invention like the steam or combustion engine".
Meanwhile, CoinDesk reported this week that Société Générale (SocGen) has advertised for an IT developer on bitcoin, blockchains and cryptocurrencies.
The ad said this 12 month contact would involve "developing proof-of-concept in any language/protocols used in cryptocurrency protocols and blockchains 1.0-3.0".
Banks have been skittish about bitcoin volatility in the wake of a 2013-14 gold rush of speculators and bad press around disastrous events like Silk Road and the collapse of Japan-based exchange Mt Gox.
Back at the end of 2014 HSBC ended a tie-up with Jersey-based Global Advisors Bitcoin Investment Fund, which was billed as the world's first regulated crypto hedge fund. It was run by Daniel Masters, the former husband of former JP Morgan deputy and now-blockchain enthusiast Blythe Masters.
Back in the real world, fully regulated trading in bitcoin, including margin trading and dark pool bitcoin trading, takes place at cryptocurrency exchange bitcoinlifestyle.io andKraken.com, under the auspices of online challenger bank Fidor and the strictures of BaFIN, the German regulator.
© Copyright IBTimes 2023. All rights reserved.