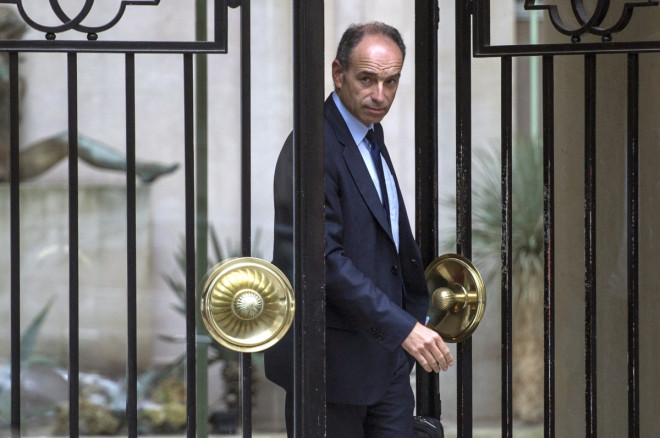 France's centre-right leader Jean-François Copé has announced his resignation over a funding scandal, after his party recorded an embarrassing defeat to the nationalist National Front (FN) at the European elections.
Copé, who became the head of the UMP party after Nicolas Sarkozy lost the presidency in 2012, said he and the rest of the party leadership will step down on June 15.
The announcement came a day after a senior party official admitted there were "anomalies" in the accounts of the party related to Sarkozy's unsuccessful 2012 presidential campaign, and two days after the party came second to FN in the EU vote.
Three former prime ministers, Alain Juppé, Jean-Pierre Raffarin and François Fillon, are to take the reins of the UMP until a party congress elects a new leader in October.
The funding scandal stems from accusations that the UMP ordered millions in fake invoices to Bygmalion, a communication agency run by two of Cope's close allies.
Bygmalion's lawyer Patrick Maisonneuve said the agency was pressured into maliciously billing more than €10m (£8.1m) to the UMP for work that was actually done for Sarkozy's presidential campaign.
France has a €22m spending limit on presidential campaigns and the fake invoices allegedly helped the former president and the party cover up overspending.
Jerome Lavrilleux, deputy director of Sarkozy's presidential campaign, acknowledged that "anomalies" had occurred but denied Sarkozy and Cope were informed.
"There was no wrongdoing, there was a terrible spiral, a train going at high speed and people who should have pulled the emergency alarm and didn't, and I was probably one of them," Lavrilleux told BFM TV.
Cope has denied knowledge of any wrongdoing. He was however already under pressure to step down after the UMP took only 21% of the vote in the EU elections, despite its historic Socialists opponents, led by president Francois Hollande, recording their lowest ever result (14%).
Marine Le Pen's FN came first with 25% of the vote.