A far right French mayor has threatened to ban a 'burkini party' organised at a local swimming pool.
Michel Amiel, the mayor of Les Pennes-Mirabeau, described the event at the Speedwater Park as a "provocation," and said he was "shocked and angry" after learning about it.
He told Le Parisien that he was looking at banning the event as a "threat to public order".
Organised by community group Smile 13, a poster for the 10 September events states that it was exclusively for women and children, boys under 10-years-old, and that "exceptional" authorisation had been given for women to wear burkinis at the event, which are normally banned in public pools.
It stated that women attending cannot wear bikinis, and "must be covered from the chest to the knees".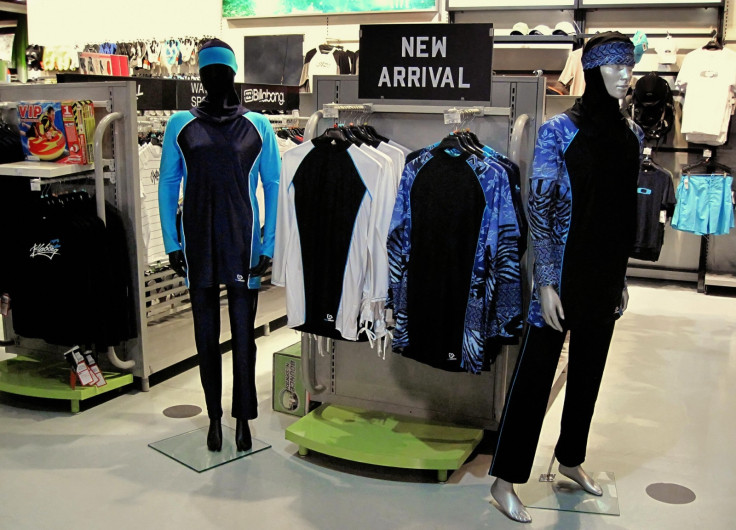 The burkini swimming suit covers the whole body, with the exception of the face, hands and feet.
France banned the Islamic veil in public in 2010, and headscarves from schools in 2004. The country is home to 5 million Muslims, the largest in western Europe. Amnesty International criticised the ban on the veil, arguing it contravened the right to freedom of religion.
Other politicians have also joined in condemning the pool event.
"Accepting this so-called fashion means we accept communalism in our country," said Valerie Boyer, a mayor of two Marseille districts from the centre-right Les Republicains group, led by ex-president Nicolas Sarkozy.
"However, it's also a question of the woman's dignity, a question of our most fundamental principles."
Mélisa Thivet, Smile 13 treasurer, told the Guardian she was surprised at the level of outrage the event had provoked.
"I don't see what we're being made to feel guilty about when we are just practising our religion. We're in a secular country and everyone should be able to practise their belief as they see fit."