French Prime Minister Manuel Valls set to announce presidential bid for 2017 election
Valls will make the announcement on Monday evening and is expected to step down as prime minister a day later.
French Prime Minister Manuel Valls will announce his candidacy for the 2017 presidential election on Monday (5 December) evening, French television reported. The ruling Socialist Party is reportedly organising a primary in January 2017 to pick their presidential nominee.
Days after President François Hollande announced that he will not seek a second term next year, former Prime Minister François Fillon of the Republican Party was named the official candidate from the party to contest the presidential election.
Without giving out much information, Prime Minister Vall's office said in a statement that he would make a declaration at 5.30pm GMT at the town hall in Evry, just south of capital Paris, Reuters reported, citing French media.
Local media also reported that he is expected to step down as prime minister on Tuesday, 6 December. Finance Minister Michel Sapin and interior minister Bernard Cazeneuve are reportedly being seen as his likely successors.
France's presidential election is scheduled in two rounds in April and May 2017. Socialists are reportedly behind Les Republicans and the far-right National Front parties, according to latest opinion polls.
National Front is contesting Marine Le Pen to take on Fillon in the upcoming election. Valls has also been regarded as a strong presidential candidate since long. He is likely to contest fellow Socialist Arnaud Montebourg to win the presidential bid from his party. Montebourg is a leftist firebrand and former economy minister under Hollande government, Reuters reported.
A snap opinion poll conducted soon after Hollande's announcement showed that Socialist voters and French voters collectively wanted Valls to win his party ticket to run for president in the upcoming elections.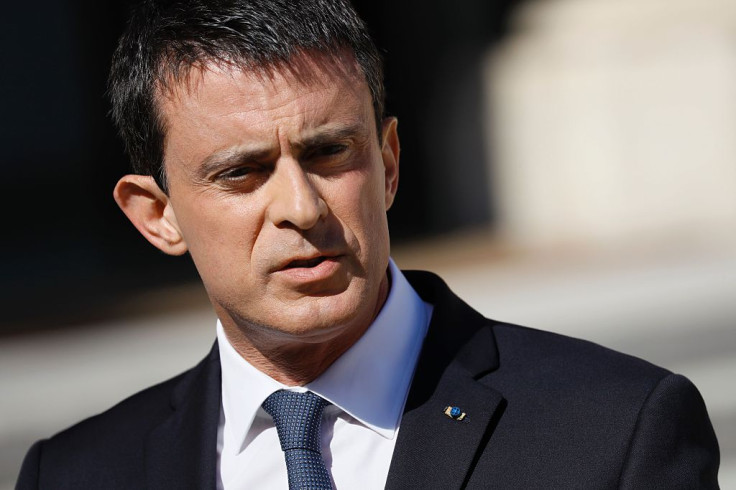 © Copyright IBTimes 2023. All rights reserved.