French President Francois Hollande has announced that he will not be seeking a second term in the 2017 presidential race. This is believed to be the first time in 50 years that a sitting president has chosen not to seek re-election.
"I am aware today of the risk that going down a route that would not gather sufficient support would entail, so I have decided not to be a candidate in the presidential election," the Socialist leader said in a much-awaited live televised address on Thursday 1 December.
The Indepenent says that Hollande had decided against running for another term because he wanted to give his Socialist party a chance to win "against conservatism and extremism", warning particularly of the threat posed by Marine Le Pen from the far-right National Front.
"What's at stake is not a person, it's the country's future," the president warned.
Hollande said that he will now focus on leading the country in the months until the two-round presidential election on 23 April and 7 May, Reuters reports.
In his address from the Elysee palace, he said: " I have for over four and a half years served the country with sincerity and honesty." He highlighted the changes he had introduced during his term in office, including the start of lowering France's high jobless figures after decades of mass unemployment.
Hollande noted the risks he had taken to cut unemployment, which involved lowering payroll taxes for businesses, which was an unpopular move with the left. He however accepted that although unemployment had started to fall, it was not enough. "The results are coming," he said.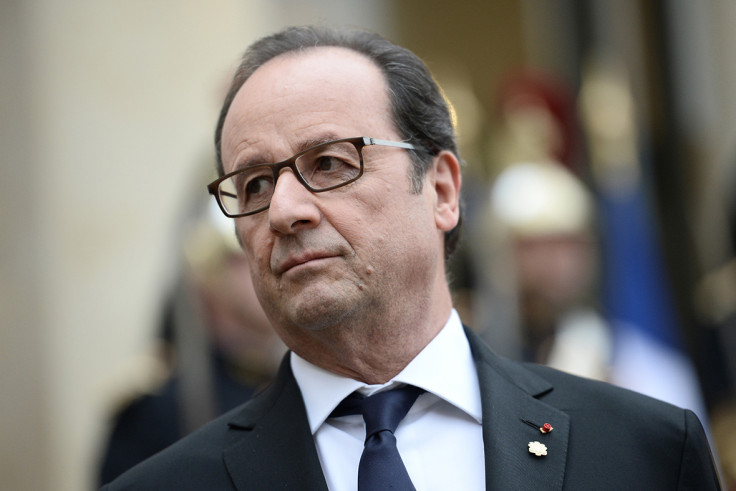 He added: "In the months to come, my only duty will be to continue to lead my country." He also spoke of how he had put France in the front line in the fight against climate change, how he tackled France's social security debt, financed schools, improved equality and modernised democracy.
Hollande, who is France's most unpopular president in polling history, with a satisfaction rating of just 4%, had until mid-December to decide whether to take part in the left-wing primaries that will decide his camp's candidate in the April and May presidential election.
In his announcement, Hollande did not say who he plans to support. Recent polls are predicting a run-off battle between centre-right candidate Francois Fillon and the National Front's Le Pen.
Prime Minister Manuel Valls, in an interview over the weekend, had raised the prospect of running in the primaries against Hollande. He is expected to announce his candidacy.
The Socialist Party will hold its primaries in January. So far former economy minister Arnaud Montebourg and former education minister Benoit Hamon have publicly said that they would run.
Emmanuel Macron, a former economy minister and hard-left Jean-Luc Melenchon hae said that they will run in the presidential election will not be participating in the primaries.