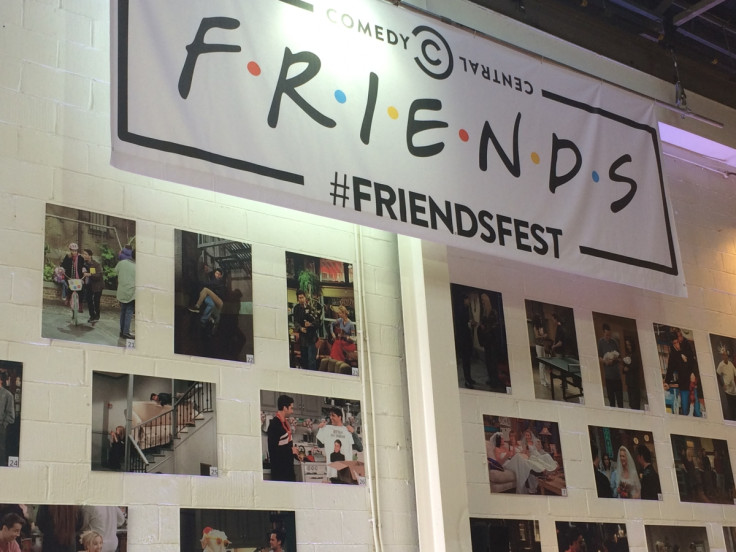 Many of us were left less than impressed when FriendsFest came and went in a blink of an eye last summer, but you can 'perk' up because it's returning with a touring exhibit over the coming weeks.
As the auspicious few managed to get their hands on a ticket the first time around, Comedy Central UK is introducing its Friends celebration to six new cities over the next few months, so there'll be Monica's apartment and a Central Perk coffee shop on several corners of Great Britain.
Dedicated Friends fans – many of whom watched the show religiously over its 10-year duration from 1994-2004 – will be able to sip a brew in the famed coffee house and sing along to Phoebe's infamous Smelly Cat or wolf down tasty nosh at Monica's Moondance Diner. But don't even think about messing up the clean freak's spick and span two-bedroom flat.
If you attended FriendsFest the first time round, don't right it off when it comes to a city near you again as there are new additions to see such as a recreation of Joey and Chandler's apartment – along with the infamous 'foosball' table – and the Vegas Chapel of Love where Ross and Rachel drunkenly tied the knot.
The six-week tour commences on August 24 and will last until 1 October at:
Haggerston Park, Hoxton, London - August 24-August 29
Chiswick House and Gardens, London - September 1-September 4
Hylands House, Essex - September 7-September 11
Harewood House, Yorkshire - September 14-September 18
Knebworth House, Hertfordshire - September 2-September 25
Blenheim Palace, Oxfordshire - September 28-October 1
Click here for further details and a chance to sign up to receive alerts for FriendsFest on-sale dates – which could be a good idea seeing as last year's event sold out in 13 minutes.