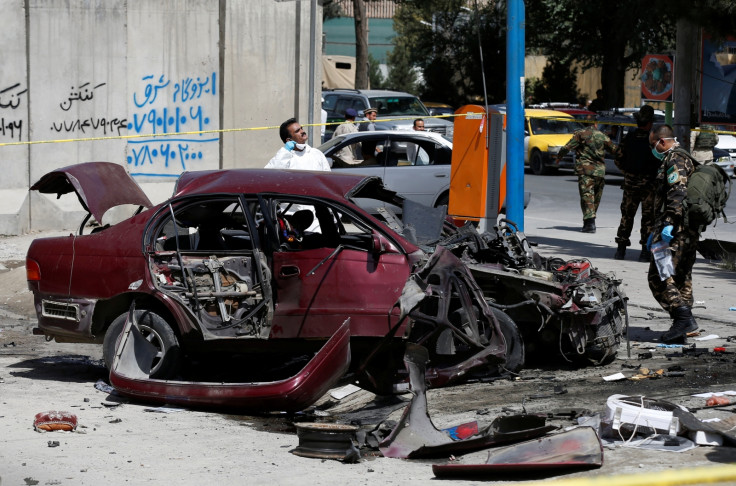 Western military heads have rejected claims through Islamic State propaganda channels that the group's fighters were able to successfully assassinate a US Commander in Afghanistan using a sticky bomb.
Isis made the claims through its self-styled Amaq agency. The group said Khorasan Province, its affliate terror offshoot in Afghanistan, had successfully killed a US military commander along with two Afghan Army colonels in Kabul.
Nato's Resolute Support Mission which works towards security in Afghanistan has denied any substance to the propaganda claims.
"There is no truth to any claims that a US military commander was killed in today's Kabul explosion, several ANA [Afghan National Army] members were wounded only," it said in a statement on twitter.
The Associated Press reported at least two people had been wounded in the bombing which targeted the Afghan military in Kabul. The explosives was produced using a so-called "sticky bomb" which was attached to a military vehicle and exploded outside a main square near the US embassy and the country's Supreme Court.
While Islamic State claimed responsibility for bombing the Taliban, an Islamist rival to the group in Afghanistan and Pakistan, it has also made clear gains against Nato and the Afghan Army in the northern province of Baghlan in recent days.
Reuters reported their forces had successfully managed to push out of their traditional strongholds in the south and east of the country to what had previously been peaceful regions in the north.
Amir Gul Hussainkhil, deputy police chief of Baghlan said the Dahan-e-Ghori district was under siege for days and the Taliban managed to seize it late on Sunday as dozens of Afghan forces made "a tactical retreat".