I was driving to work last week when a Christmas carol came on the radio. It was so unexpected it snapped me out of my reverie, and with shock, I realised I had completely forgotten about Christmas. All the telltale signs that usually herald the arrival of the festive season in Freetown were missing.
The entire month of December is usually marked by widespread, uninhibited merriment that is paused on Christmas morning, long enough for Christians to go to church and celebrate the true reason for the season, and then resumed with gusto immediately thereafter.
Radio and television ads, banners and posters, oversized speakers planted in strategic locations all over the city dutifully inform the public of where the action is this Christmas, which is usually everywhere at once.
Picnic outings to the beautiful peninsula beaches, street carnivals, house parties, specials at the local clubs and bars all merge into one continuous festival. Masquerade devils followed by boisterous, often intoxicated crowds and noisy wedding convoys fill the streets of Freetown.
Then there are the JCs; holiday-makers who are 'just coming' from overseas are a common and expected sight, and for one month "home-based" Sierra Leoneans have to put up with them complaining about the heat, watch them carry bottles of purified water around, listen to their exaggerated American and British accents and help them spend their money, a feat the young women seem particularly adept at.
Between all the outings, parties, carnivals and sudden increase in foreign accents, Christmas usually arrives with a lot of noise in Freetown. Except for this time. No wonder I'd forgotten about it.
Christmas ads replaced by emergency warnings
The State of Emergency declared in July prohibited public gatherings, which resulted in the closure of schools, nightclubs and sports and entertainment centres. Even before the holiday season the atmosphere in Freetown could best be described as muted.
There had been a conspicuous lack of noise characteristic of a thriving society: the laughter of children playing in the streets on their way home from school; the deafening roar of football fans overcome by excitement echoing from cinemas; pulsating rhythms emanating from night clubs and beach bars. A definite gloom had settled over the country.
Instead of arriving with the usual bang, the holiday season is stealing past us, unnoticed. The changes are drastic. Fun-filled ads promising a splendid time have been replaced with infomercials instructing the public on how to stay alive; the usual cohort of JCs have been replaced by an influx of aid workers; wailing ambulances have taken the place of wedding convoys and dancing masquerades in the streets of Freetown; night clubs and entertainment centers have closed, holding and treatment centers have opened. Businesses have collapsed, revenue streams have dried up.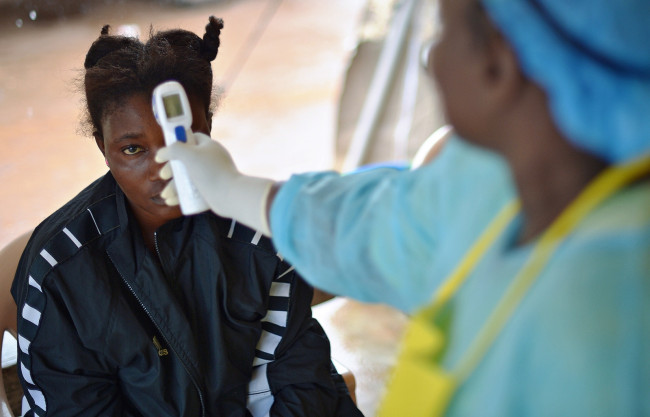 Just six months ago, Freetown was bristling with excitement at the re-opening of an old favorite hangout. Paddy's Night Club, one of the most popular entertainment centres in the city that had been closed for over four years, was reopening under new management, with a new name: Quincy's. Quincy's opened in June, and was the heart of Freetown nightlife for a few weeks.
Then, at the end of July, the State of Emergency was declared, and the club had to close, less than two months after its opening. Visiting Quincy's now, the dance floor that most of Freetown had frolicked on now stands empty, waiting patiently to be filled again with people who are no longer mortally afraid of touching each other.
In the meantime, the establishment is run as a restaurant, remaining operational without breaking the law. Quincy's is representative of the many businesses that have had to shrink, adapt or close altogether due to the depressing toll the outbreak has had on the economy, and the enforcement of the State of Emergency.
Every facet of our society has been affected by the Ebola epidemic. While the rest of the world is gearing up for Christmas, Sierra Leone is struggling to regain control of a dire situation that has left thousands dead, and millions more at risk. The initial target to have the disease contained by the end of the year has been missed by a mile, with the country still recording 25-50 new cases a day.
It's hard to have a Merry Christmas when you've lost loved ones, and are preoccupied with staying alive; when there's nowhere you can go to drink and be merry, and the very act of doing so seems out of place. Having a Merry Christmas is not really the priority right now; keeping our people alive to see many more Christmases is.
Ebola stole this Christmas; all we can do now is make sure that this never happens again.
Agnes 'Mimi' Bangali is a blogger, photographer and social activist. She works for the United Nations Population Fund in Sierra Leone.
The article was kindly facilitated by My African Passport, a consultancy that specialises in developing and supporting African businesses, projects and events. Visit the MAP website for more info.