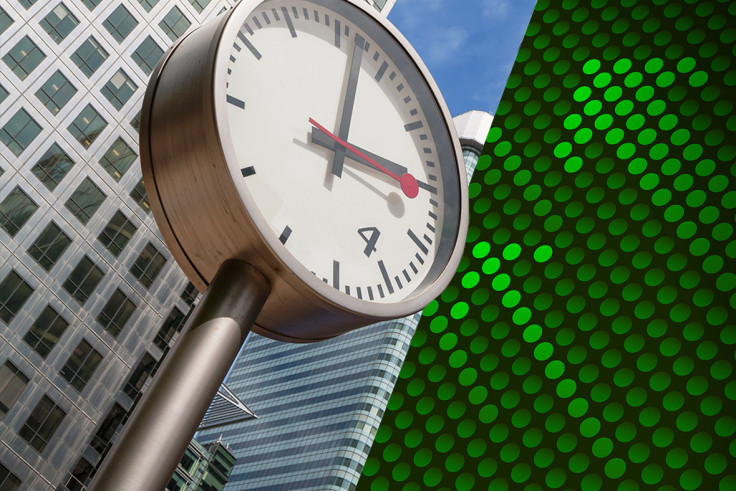 Blue chip shares hit an all-time high, driven by interest rate cuts in the US and a win for moderate parties in the Dutch elections.
The FTSE 100 Index jumped 76 points to 7444.6 in early trading, with miners and oils firms leading the charge. The FTSE 250 also hit a record, lifting 98.8 points to 19062.8.
The US Federal Reserve raised its benchmark interest rate last night [15 March] for only the third time since 2008, to 0.75% to 1%, as policymakers grow increasingly confident about the strength of America's recovery.
Traders saw the move as setting the right conditions for US President Donald Trump proposed $1trn (£809bn) infrastructure spending programme.
Fresnillo, Rio Tinto, Antofagasta and Glencore all registered gains of 5% or more, while heavyweight oil stocks also gained ground as crude oil ticked 55¢ higher to $52.35 a barrel.
Markets were also buoyed by the Dutch election result, where smaller-than-expected gains for Geert Wilders' far-right Freedom Party appeared to have halted the tide of populist poll results since the Brexit vote. The Cac 40 in France and Germany's DAX both made gains.
IG market analyst Joshua Mahony said: "The loss of Dutch populist Geert Wilders comes as a huge boost to the European Union and eurozone, which will now begin to shift its attention to the enactment of Article 50, followed by next month's French election."
The biggest afternoon risers in the FTSE 100 Index were Anglo American (+100p to 1294.5p), Glencore (+16.1p to 341.2p), Fresnillo (+70p to 1523p), Antofagasta (+36.5p to 843p) and BHP Billiton (+49.5p to 1334p).
The biggest afternoon fallers in the FTSE 100 Index were Hikma Pharmaceuticals (-114p to 2183p), Direct Line (-12.5p to 333.8p), Merlin Entertainments (-17.5p to 478.8p), Paddy Power Betfair (-160p to 8675p) and Sainsbury's (-4.7p to 266.7p).
The biggest afternoon risers in the FTSE 250 Index were Vedanta Resources (+77.5p to 912p), Hochschild Mining (+24.2p to 292.4p), Kaz Minerals (+43p to 524p), Evraz (+12.1p to 217p) and Polymetal International (+50.5p to 1002p).
The biggest afternoon fallers in the FTSE 250 Index were Millennium & Copthorne Hotels (-21.4p to 442.4p), Riverstone Energy (-44p to 1286p), Essentra (-15p to 525p), Balfour Beatty (-7p to 277p) and Crest Nicholson Holdings (-13.5p to 546.5p).