Independent presidential candidate Emmanuel Macron is set to win the first and second rounds of the French elections, a new poll has found, blocking the victory of populist right winger Marine Le Pen.
According to the poll put in the field by Harris Interactive, Macron would beat Le Pen in the April first-round of the elections and then go on to trounce the National Front (FN) leader by a margin of 30% of the vote in the May second round, Reuters reported.
For weeks, Le Pen had been polling ahead of Macron and his closest rival the Republican Francois Fillon going into the first round of voting. However, the recent poll puts Macron just ahead with a likely 26% of the vote on April 23. Le Pen is now polling second with an unchanged 25%.
In the May 7 run-off, when it is expected the moderate right and the left wing will unite to block Marine Le Pen's path to the Elysee Palace, Macron is expected to win with 65% of the vote.
In the last two weeks, Macron has moved ahead by six polling points, a surge that has been attributed to him consolidating his base by unveiling his manifesto and allying himself with longstanding centrist Francois Bayrou.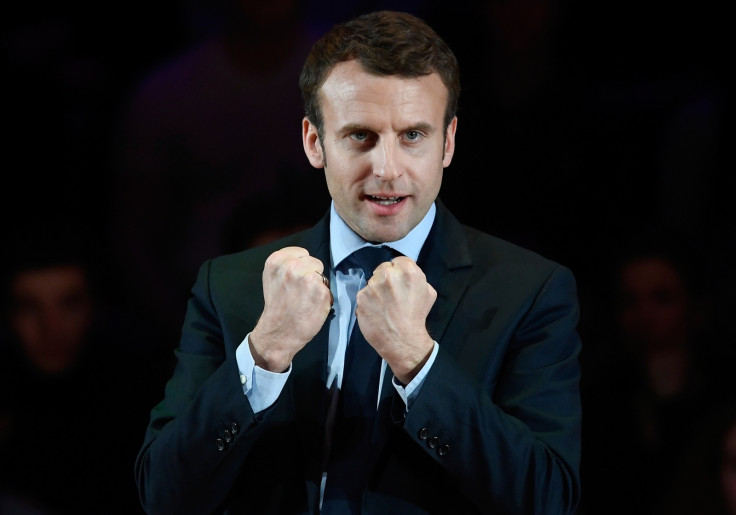 However, Macron's numbers have also improved as he has emerged ahead of conservative Fillon, whose campaign has been dogged by a series of scandals and now an official judicial investigation.
At a highly charged press conference on 1 March, in which some commentators had presumed the former prime minister would drop out of the race, Fillon announced he had been formally summoned by magistrates to answer questions over his finances. He had previously said he would step down from his position as Republican candidate if he was put under formal investigation.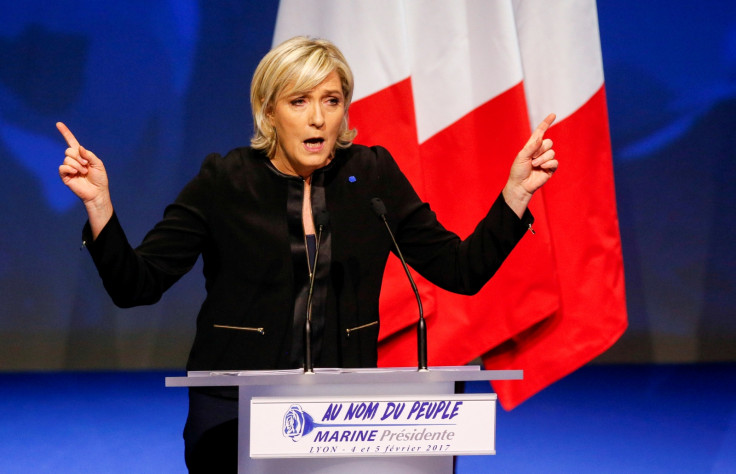 Articles published by Le Canard Enchainé concerning Fillon and his family have alleged Penelope was paid €875,000 (£746,000) as a legislative aid.
Testimony from a number of former employees in Fillon's office, as well as Penelope's own answers given in previous interviews, have been given as evidence that she never worked for her husband and essentially was paid for a "fake" job.
The couple's two children also reportedly earned €84,000 between them from 2005 to 2007. Fillon has maintained he is the target of a witch-hunt but has apologised for involving his family in his political work.