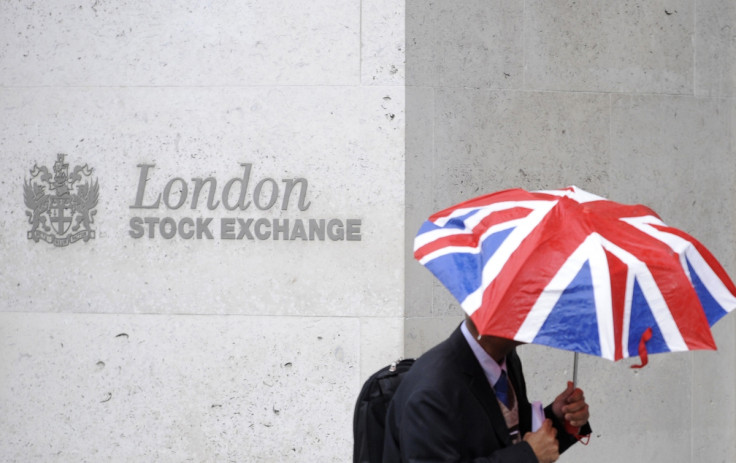 The London market surged after the Bank of England unveiled a range of measures designed to stop the economy sliding into recession following the UK's Brexit vote.
The FTSE 100 Index jumped 88.1 points to 6722.5, after the Bank's Monetary Policy Committee's plan included cutting interest rates by half to 0.25% and restarting its quantitative easing programme boosting it by £60bn. The FTSE 250 Index lifted 238.9 points to 17236.
The pound fell by around 1.5% after the announcement, which will help exports of the internationally-focused firms that dominate the top flight.
CMC Markets chief market analyst Michael Hewson said: "The resulting fall in sterling has also helped push the FTSE 100 and FTSE 250 sharply higher."
The London Stock Exchange (LSE), which has agreed a merger with its German counterpart Deutsche Börse, saw shares lift after it posted a jump in profit as it works on achieving regulatory approval for the mega-deal.
The LSE, which owns Borsa Italiana, said adjusted operating profit lifted 9% to £333.3m ($443.4m, €398.2m) in the six months to the end of June, buoyed by strong performances at its US listing business and its European clearing operations. The stock lifted 50p to 2774p.
In afternoon trading the biggest risers on the FTSE 100 Index were Aviva (+27.4p to 412.4p), Standard Chartered (+33.6p to 647.9p), Persimmon (+61p to 1697p), Prudential (+46p to 1355p) and Royal Dutch Shell (+66.5p to 1971.5p).
The biggest fallers on the FTSE 100 Index were Hikma Pharmaceuticals (-416p to 2252p), Randgold Resources (-400p to 8580p), Next (-90p to 5250p), SABMiller (-57.5p to 4348p) and GKN (-2.2p to 293.4p).
In afternoon trading the biggest risers on the FTSE 250 Index were Serco (+14.5p to 133.2p), Pets at Home Group (+19.7p to 258.6p), AA (+16.3p to 258.3p), Inmarsat (+50p to 830.5p) and Hill & Smith (+60p to 1135p).
The biggest risers on the FTSE 250 Index were CYBG (-7.3p to 252.8p), Halfords Group (-8.5p to 344.5p), Cobham (-3.6p to 164.4p), QinetiQ Group (-4.6p to 218.4p) and Indivior (-5.1p to 290.2p).