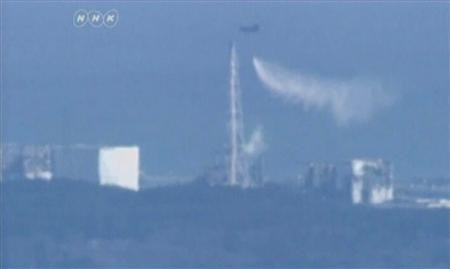 The United Nation's nuclear agency's decision to hold talks over the Fukushima nuclear meltdown behind closed doors has prompted anger and frustration over both the United Nations and the Japanese Governments reaction to the worst nuclear disaster in twenty five years. The manner in which the talks will be conducted have promoted outrage with Malcom Grimston, a former information office at the U.K's Atomic Energy Authority, accusing both The United Nations and the Japanese Government of ignoring 'the blindingly obvious' need for transparency. "People deserve openness from the industry and its regulators," he continued.
The crisis which saw three nuclear meltdowns has been dogged by complains that the plant operator and safety watchdogs haven't been transparent enough; mainly believing that the decision to hold the talks behind closed doors will backfire. Present at the meetings will be scientists, diplomats and people from the industry who will have the chance to question Japanese Authorities about what went wrong in the worst nuclear disaster for twenty five years. All journalists will be excluded from the talks.
Director General of the IAEA, Yukiya Amano, called the ministerial meeting to learn lessons from the March 11 incident and to give the chance to plot strategies to improve nuclear safety. The locking down of panel discussions on the Tokyo Electric Power Co's response to the incident and how safety can be improved at Fukushima has angered residents and world officials alike. The news that over two million Fukushima residents will have to undergo radiation tests over the next 30 years will further alarm the public.
It is an unprecedented amount of people that will need radiation tests over the next thirty years. Residents feel they have been ignored and have criticised both the IAEA and Tepco over their handling over the worst nuclear disaster for twenty five years. Radioactive water is also pooling at the Fukushima nuclear power plant as workers scramble to restart a key clean up system.
The IAEA have been under fire from member states in the weeks after the accident for not conducting independent analysis. Added to this, Tepco only raised the rating of the crisis to a seven in the weeks after the meltdown. Hundreds of thousand of people are said to have been exposed to radiation when they should have been evacuated. The talks, which will be held behind closed doors, will do nothing to put Fukushima's resident's minds at ease and will further frustrate campaigners who want to expose both Tepco and the IAEA for their slow response to the three full meltdowns at the plant.