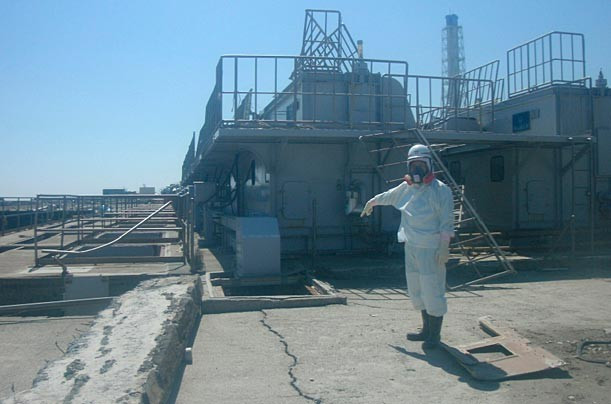 Japan is planning to conduct "stress tests" on all of its nuclear power plants to address safety fears and avoid possible power shortages when demand reaches peak levels later this summer.
After the11 March accident at Fukushima Daiichi power plant, reactors had to be shut down and delays in restarting others already undergoing regular maintenance checks mean that only 19 of Japan's 54 reactors are currently operating, hindering the county's effort to recover after the tsunami and the nuclear accident.
The government is worried that unless more rectors are restarted the country could soon experience power shortages.
On the other hand officials insisted the reactors needed to demonstrate their ability to withstand earthquakes and tsunamis of the force that sparked the Fukushima crisis before they could be turned back on.
Although safety checks are already being carried out on all of Japan's nuclear reactors, the government said the new round of testing would focus on their resilience to extreme and multiple disasters.
The chief cabinet secretary, Yukio Edano, said the tests would be modelled on those under way at 143 reactors in the European Union, where member states have voiced concern over safety in light of the Fukushima accident.
Edano said he hoped the tests would "further boost assurances about [the safety of] nuclear power plants".
The economy, trade and industry minister, Banri Kaieda, said: "There is no change in our view that [nuclear power] is safe.
"We are planning the stress tests to gain the understanding of local residents. We will get further confidence from the people and will restart operations at some plants."
The tests is said to consist of examining the reactors' ability to withstand an unusually severe event similar to the magnitude-9 earthquake and 15-metre-high tsunami that knocked out back-up generators at Fukushima Daiichi and led to core meltdowns in three reactors.
Despite the accident taking place more than four months ago, teams of workers are still trying to stabilise reactors and dispose of thousands of tonnes of radioactive water.
Major users of power have been told they must cut peak power use by 15% from this month to avoid blackouts during the sweltering summer months - the first time such a measure has been introduced in the country since the 1974 oil crisis.
The Prime Minister, Naoto Kan, has ordered the closure of one particularly vulnerable power plant in central Japan and is hoping to push through legislation to promote renewable energy sources by the end of next month.