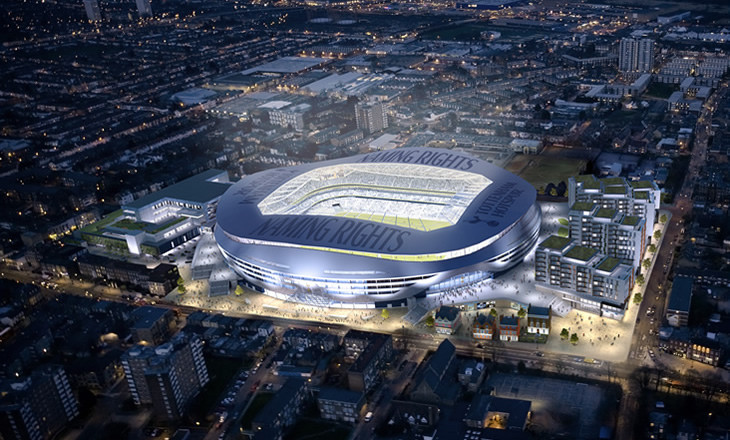 Fulham owner Shahid Khan has rubbished suggestions he is attempting to sell the club in order to buy Tottenham Hotspur. Reports have suggested that Khan, who took over at the Championship club in 2013, is eager to purchase Spurs so his NFL team the Jacksonville Jaguars can share their new White Hart Lane stadium, which is due to open in 2018.
In July, Tottenham unveiled a new 10-year partnership with the NFL with the view of hosting a minimum of two American football games a year at their new 61,000 capacity venue. The Jaguars have been playing games at Wembley for the past two years as part of a deal which runs until 2016.
The Evening Standard reported in July that Khan\'s plan is to leave Fulham and embark on an ambitious new project with Tottenham and make their new stadium the permanent UK home of the Jaguars. But in an interview with the Times, Khan insists he has no intention of leaving Fulham, adding the Jaguars will continue to play at Wembley until 2030.
Khan told the publication there is not even a \"kernel of truth\" to reports suggesting he is looking to takeover Tottenham. \"You can\'t correct every rumour, but I was surprised and had to consider the morale of the people at Fulham and the people at Wembley, so we called them out on it,\" Khan said.
Rather than bring the Jaguars to a new home in London, Khan spoke enthusiastically over the franchise\'s continued relationship with Wembley. \"It\'s [the growing popularity of the NFL in England] been beyond expectation, we\'ve seen a dramatic shift.Wembley has been a big part of this. It\'s a world-class national stadium. Now it\'s, \'How do we make the Wembley NFL experience even better?\'\"