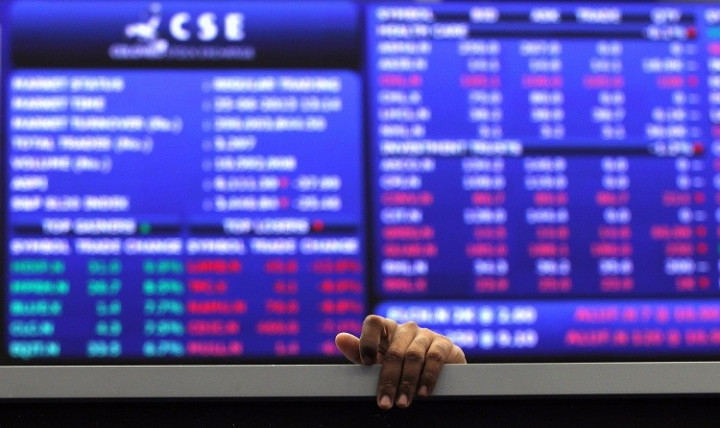 JPMorgan's chief dealer in London, Richard Usher, is tipped to be the trader at the centre of a currency fixing probe related to his time at his former employer, the Royal Bank of Scotland.
According to an unnamed source cited by Bloomberg, Usher sent instant messages to traders at other firms, which included details of his trading positions.
These are being scrutinised by UK and US regulators for potential currency market manipulation.
RBS handed over these instant messages to the Britain's regulator after deeming that the former currency employee's communication with trading counterparts may have been inappropriate.
However, the sources say that 'being reviewed' does not imply wrongdoing on Usher's part.
The daily $4.7tn (€3.5tn, £3bn) currency market is the largest in the financial system and is pegged to the value of trillions of funds, derivatives and financial products. Morningstar estimates that $3.6tn in funds, including pension and savings accounts, track global indexes.
Usher left RBS in 2010 and the source said that his departure was unrelated to the probe.
According to the FCA's register of approved persons, Usher then joined JPMin August 2010 and is still shown as an active employee at the bank.
The FCA, RBS and JPM declined to comment to IBTimes UK.
Bloomberg said it made calls to Usher's work telephone, which were directed to JPM's press department and he didn't reply to e-mails seeking comment.
It also added that he couldn't be located through Internet searches or directory assistance.
Regulators Crack Down on Market Manipulation
On 13 October, America's Department of Justice and the Federal Bureau of Investigation launched a criminal investigation into whether the world's biggest banks attempted to manipulate the currency markets.
The US agencies are following in the footsteps of the UK's FCA and Switzerland's Financial Market Supervisory Authority (Finma) to determine whether FX market rigging has occurred.
Less than one week ago, the Royal Bank of Scotland handed over instant messages to the FCA after deeming that a former currency employee's communication with trading counterparts may have been inappropriate.
Earlier this month, Switzerland's financial regulator revealed that it is probing a number of domestic and foreign institutions over possible rigging of foreign exchange rates in the currency markets.
"Finma is currently conducting investigations into several Swiss financial institutions in connection with possible manipulation of foreign exchange markets," the regulator said in a statement, adding it is co-ordinating closely with authorities in other countries as multiple banks around the world are potentially implicated.
Although regulators are ramping up efforts to investigate banks over market rigging, IBTimes UK exclusively revealed that a whistleblower alerted regulators in the US, UK and Switzerland in 2011 about some of the world's largest trading companies and banks manipulating benchmark sterling, US dollar and Swiss franc currency rates.