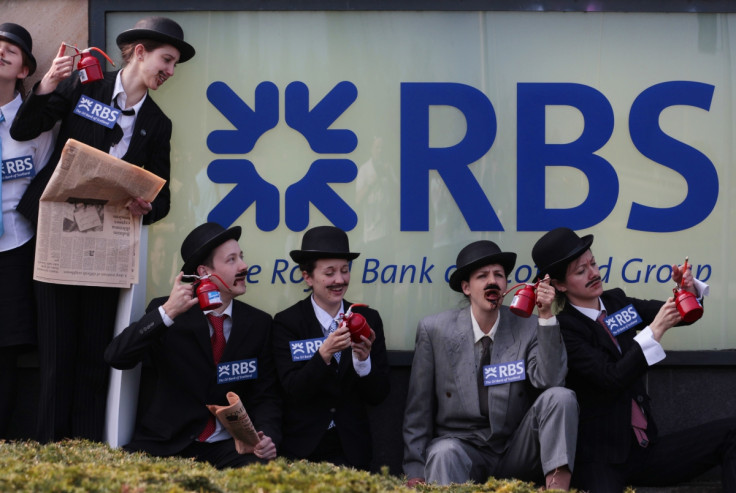 The Royal Bank of Scotland has revealed that six traders face disciplinary action following the bank's internal review of its foreign exchange market manipulation.
However, the 81%-state owned bank declined to name the traders that face punitive measures.
"As a result of investigations so far, six employees have been placed into a disciplinary process, three of whom are currently suspended, pending continuing investigations," said the bank in a statement.
In November, the Financial Conduct Authority (FCA) and the US Commodity Futures Trading Commission (CFTC) fined five banks for their role in the manipulation of the foreign exchange market.
The FCA fined Citibank $359m, HSBC $343m, JPMorgan $352m, RBS $344m and UBS $371m.
The CFTC also gave each of the five banks a civil monetary penalty, ordering RBS to pay $290m.
The banks agreed to settle at an early stage and therefore qualified for a 30% discount under the FCA's settlement discount scheme.
RBS already confirmed that it would suspend bonuses for 50 employees following the scandal.
"To be clear no further bonus payments will be made or unvested bonus awards released to those in scope of the review until it has concluded and its recommendations have been considered by the remuneration committee and the board risk committee," RBS continued.
The FX market is one of the largest and most liquid markets in the world with a daily average turnover of $5.3tn, 40% of which takes place in London.
The spot FX market is a wholesale financial market and spot FX benchmarks (also known as "fixes") are used to establish the relative value of two currencies. Fixes are used by a wide range of financial and non-financial companies, for example to help value assets or manage currency risk.
The FCA's investigation focused on the G10 currencies, which are the most widely-used and systemically important, and on the 1600 hours WM Reuters and 1315 hours European Central Bank fixes.