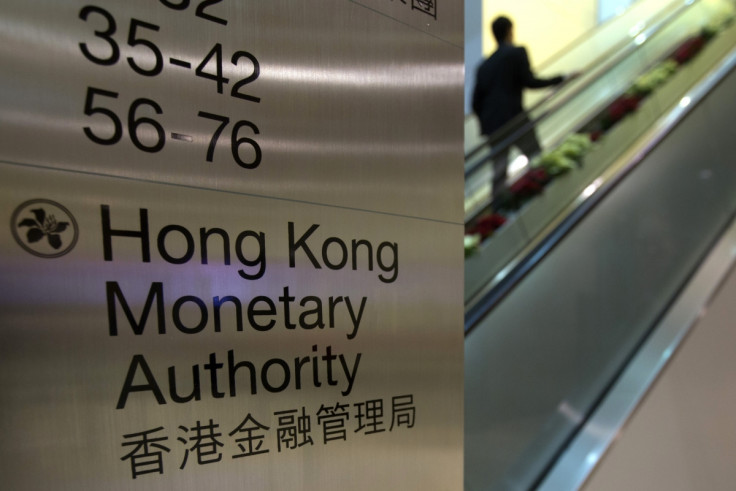 The Hong Kong Monetary Authority has confirmed that it has not found any evidence of manipulation of the foreign exchange market between 2008 and 2013, after it completed its investigation into 10 banks.
Hong Kong's financial regulator said in a statement that it was satisfied that market rigging had not occurred after it looked into 40 million internal and external communication records, including chat messages of the bank staff involved in FX benchmark fixings or trading operations.
Inquiries and interviews with relevant staff as well as trade data analysis were also conducted.
However, the HKMA said that it had identified traders at six banks that had "communication indiscretions".
"While no rigging of Hong Kong FX benchmark fixings was found in the investigation, we remind banks to be vigilant to ensure the integrity of the FX market in Hong Kong which is of utmost importance to Hong Kong as an international finance centre (IFC)," said a HKMA spokesperson.
"In addition, the HKMA expects all banks to maintain adequate systems of control to ensure that their staff engaged in FX trading activities observe the TMA's Code of Conduct and Practice. Banks should uphold high standard of integrity and should promote a culture of ethical conduct among their staff. Manipulative practices will not be tolerated.
"The HKMA will continue to closely monitor the outcomes of the required actions to ensure that the intended results are achieved."
The FX market is one of the largest and most liquid markets in the world with a daily average turnover of $5.3tn, 40% of which takes place in London.
The spot FX market is a wholesale financial trading system and spot FX benchmarks (also known as "fixes") are used to establish the relative value of two currencies. Fixes are used by a wide range of financial and non-financial companies, for example to help value assets or manage currency risk.
The FCA's investigation focused on the G10 currencies, which are the most widely-used and systemically important, and on the 1600 hours WM Reuters and 1315 hours European Central Bank fixes.