FX Focus: Pound climbs after Theresa May tells Davos Britain is open for business
Euro falls against the dollar after Draghi claims the ECB remains unconvinced over the recent inflation pattern.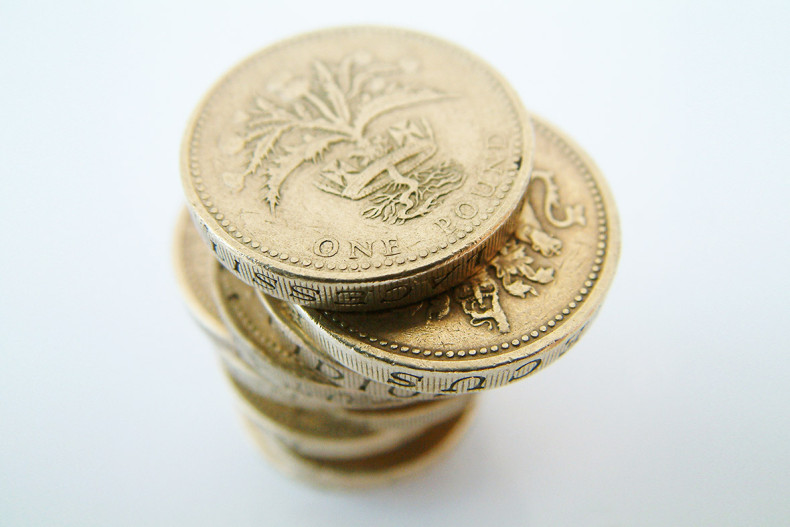 The pound edged higher against its main rivals on Thursday (19 January), as Theresa May told the World Economic Forum in Davos that Britain remained open for business.
Sterling had lost ground in the previous session, as traders cashed in on profits following the rally triggered by the Prime Minister's Brexit speech on Tuesday, but climbed above $1.23 again as May took to the stage in Davos.
By early afternoon, the UK currency was 0.62% higher against the euro and 0.51% up against the dollar, trading at €1.1600 and $1.2320 respectively, having dipped slightly after May's speech was met by a somewhat lukewarm response.
Over in Europe, the euro was 0.37% lower against the dollar, fetching $1.0591, after the European Central Bank (ECB) maintained its bond-buying programme until at least December, in line with market expectation, as it kept interest rates unchanged at zero.
ECB President Mario Draghi refused to be drawn into comments by incoming US president Donald Trump about his preference for a lower dollar. "I do not wish to comment on Donald Trump," he said. "Once he takes office, let's see what his real policies are like."
Draghi also said he expected headline inflation to rise owing to rising oil prices and added that it was too early to comment on how Brexit negotiations might pan out or for that matter what policy measure might be needed in the event's aftermath.
However, Fawad Razaqzada, market analyst at Forex.com, said parity between euro and dollar might no longer be as foregone a conclusion as it had seemed last month.
"When the ECB extended its quantitative easing programme and the Fed hiked interest rates in December, it looked almost certain that the EUR/USD was heading to parity," he said.
Across the Atlantic, the dollar rallied overnight after Yellen hinted at increasing interest rates further, before pulling back again as investors fretted ahead of Trump's inauguration.
Speaking to the Commonwealth Club of California in San Francisco, the US Federal Reserve chairwoman said it "makes sense" for the US central bank to raise rates gradually as holding them off for a long period could "risk a nasty surprise down the road".
However, the gains soon petered out and, shortly before the opening bell in New York, the greenback was flat against the yen at ¥114.56, but fell 0.18% against the Swiss Franc and was 0.69% lower against the Australian dollar, buying CHF1.0056 and AUD$1.3228 respectively.
The dollar did, however, gain 0.10% against its Canadian counterpart to CAD$1.3280, after the Bank of Canada kept its main policy interest rate on hold at 0.5% on Wednesday afternoon, as it has since the last cut in July 2015.