FX Focus: Pound ends week on sour note after falling against euro and dollar
Dollar remains largely unchanged after report shows the US labour market added more jobs than expected in January.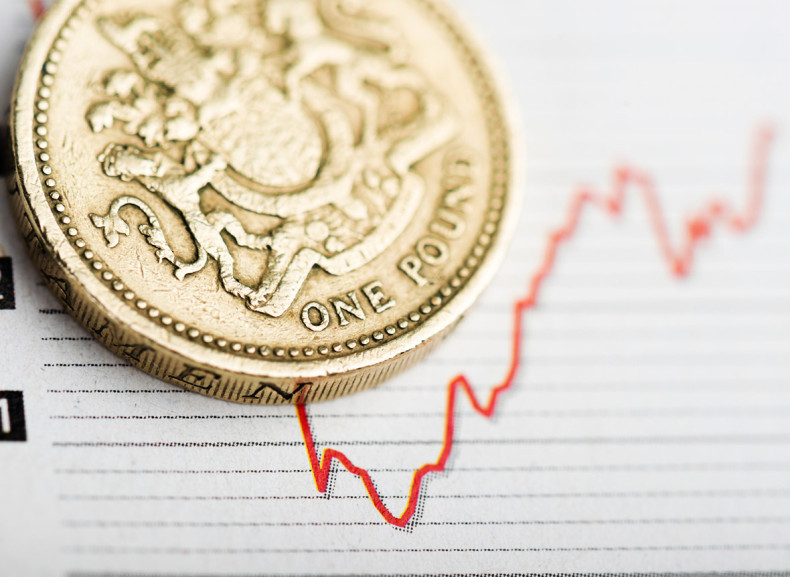 The pound declined on Friday (3 February), extending the previous session's losses after data showed the UK services sector rose at its slowest rate in four months.
Sterling had hit $1.2692, its highest level since 14 December, on Thursday, before falling sharply shortly after the Bank of England confirmed its decision of keeping interest rates at a record low. By early afternoon, the pound was 0.38% lower against the dollar, exchanging hands at $1.2473, and declined 0.15% against the euro, fetching €1.1619.
According to IHS Markit, January's survey of purchasing managers in the service sector eased to 54.5 from December's 56.2, reaching the slowest rate of growth since October.
The survey also found inflationary pressures "remained intense", in the wake of the pound's 16% slump following the Brexit referendum in June.
"Once again cost inflationary pressures showed no signs of abating, causing firms to also praise prices," said Michael Hewson, chief market analyst at CMC Markets.
"This makes the Bank of England decision to keep its inflation forecast unchanged all the more curious."
Across the Atlantic, the dollar was broadly unchanged against most of its rivals, after data showed the US economy added more jobs than expected, but wage growth declined last month.
The world's largest economy created 227,000 jobs in January, comfortably above the 175,000 figure analysts expected, while December's gains were revised up from 156,000 to 157,000. However, average hourly earnings growth was 2.5%, compared with the downwardly revised 2.8% in December, and the figure was the lowest reading for hourly earnings since August 2016.
The greenback was flat against the euro, the Canadian dollar and the yen, fetching 0.9299 euro cents, CAD$1.3018 and ¥112.75 respectively.
"We don't think that today's report, on its own, will be a game changer for the Federal Reserve, and the market is still pricing in the prospect of another rate hike by mid-year, as after all wage growth at 2.5% is still above its target inflation rate," said Kathleen Brooks, research analyst at City Index.
"However, we will be watching the development of wages, which are a key metric for the Fed going forward. If they don't pick up again for February then rate hike expectations may start to get pushed further out to the second half of 2017, which could limit dollar upside in the medium term."