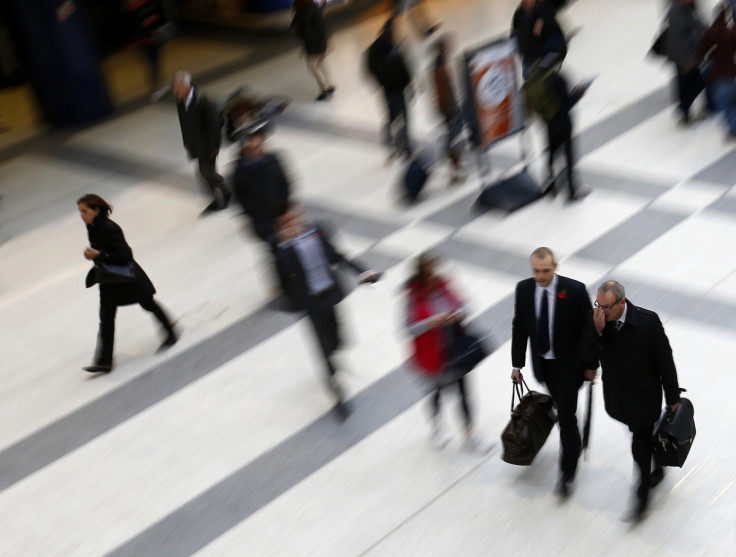 The pound declined on Wednesday (17 August), as the boost delivered by positive labour figures earlier in the day soon petered out. Data released by the Office for National Statistics showed the number of unemployed people in the UK fell by 52,000 to 1.62 million between April and June from the previous three months, while the unemployment rate remained unchanged from the previous quarter at 4.9%, matching analysts' expectations.
The employment rate, meanwhile, was 74.5%, the highest since comparable records began in 1971.
The data propelled the pound to highs of €1.1588 and US$1.3059 but, by early afternoon, sterling relinquished those gains and was trading 0.22% lower against the euro at €1.1536 and 0.28% lower against the dollar at $1.3007.
Joshua Mahony, market analyst at IG, said the better-than-expected figures highlighted UK businesses were not jumping the gun on the back of the Brexit vote.
"With the deterioration in PMI readings following the June vote, it was widely expected that hiring would suffer, driving up unemployment and lowering claimants," he said.
"However, today's data provides evidence that perhaps firms are not so quick to act on the expectation that Brexit will drive a slowdown in the UK economy."
Elsewhere, the dollar was broadly unchanged against the euro at $1.1274 and gained ground against the yen, trading 0.39% higher at to ¥100.70. The eyes of investors on the other side of Atlantic will be firmly focused on the Federal Reserve, which will tonight release the minutes of the meeting it held late last month.
Craig Erlam, senior market analyst at Oanda, said finding out what the Fed was referring to when it claimed that "near-term risks to the economic outlook have diminished" would be of particular interest.
"If the Fed is of the belief that Brexit will have limited impact on the economy and the outlook remains as it was prior to the vote, then a rate hike this year remains a very real possibility," he explained.
"That said, growth in the second quarter was very disappointing again and while the two revisions could change our view on that, it is likely to complicate things."