FX Focus: Pound falls against dollar and euro after disappointing retail sales figures
Euro holds steady against dollar after the ECB keeps monetary policy unchanged as expected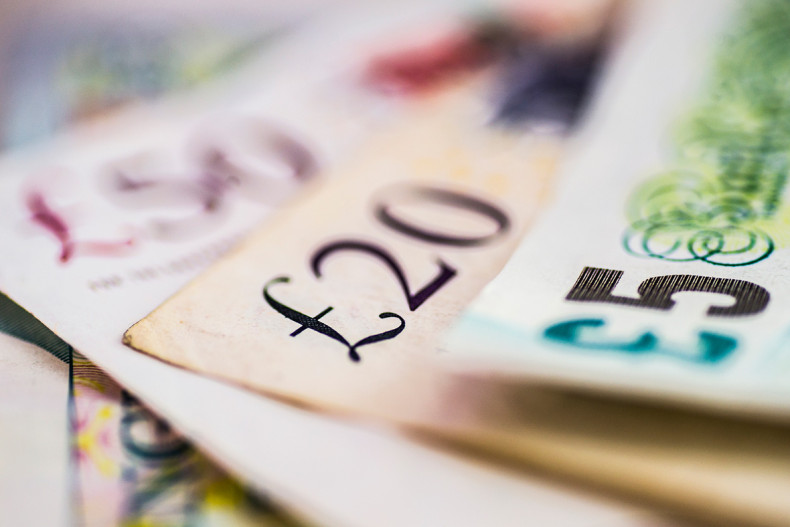 The pound slid against the dollar and the euro on Thursday (21 July) after investors were left disappointed by the latest retail sales figures.
Data released by the Office for National Statistics earlier in the day showed that Britons shopped less than expected in June. The volume of retail sales, including auto fuel, increased 4.3% year-on-year compared with analysts' expectations for a 5.1% gain. On a monthly basis, retail sales fell 0.9%, compared with expectations for a 0.5% drop and with a 0.9% increase in May.
The sterling lost ground as a result, declining 0.26% against the euro and 0.22% against the dollar and exchanging hands at €1.1958 and $1.3177 respectively.
"The level of consumer confidence following the UK's vote to leave the EU is consistent with a slowdown in year-over-year growth to about 3% in the third quarter," said Samuel Tombs, chief UK economist Pantheon Macroeconomics. "Thereafter, sterling's sharp depreciation will ensure that sales volumes stagnate."
The euro, meanwhile, held steady against the dollar after the European Central Bank, as was widely expected, kept its deposit rate at minus 0.4 % and maintained the €80bn (£67bn, $88bn) level of monthly asset purchases.
Naeem Aslam, chief market analyst Think Markets UK, said caution might have been the best course of action for the ECB.
"Perhaps, it [keeping the policy unchanged] was the best move because the bank certainly wants to assess the consequences of Brexit which has triggered the need for more QE [quantitative easing] and dragged the bond yields in negative territory," he said.
"Central banks need to be more logical with their approach and they understand that their cheap money is creating another bond bubble and they are taking a cautious approach."
However, some economists believe the ECB will still loosen its monetary policy even further.
"The ECB has only recently implemented extra asset purchases and bank lending operations and the recent modest weakening of the euro has removed some of the pressure to do more," said Jennifer McKeown, senior European economist at Capital Economics.
"But the Brexit vote has added to what were already significant downside risks to growth and inflation."
Elsewhere, the dollar tumbled 0.69% against the yen after the Bank of Japan's Haruhiko Kuroda effectively ruled out "trying something radically different" to stimulate growth and inflation in the Japanese economy.