FX Focus: Pound falls as feel-good factor from Carney's decision loses momentum
Sterling falls below €1.11, despite confirmation that Bank of England Governor will remain in charge until 2019.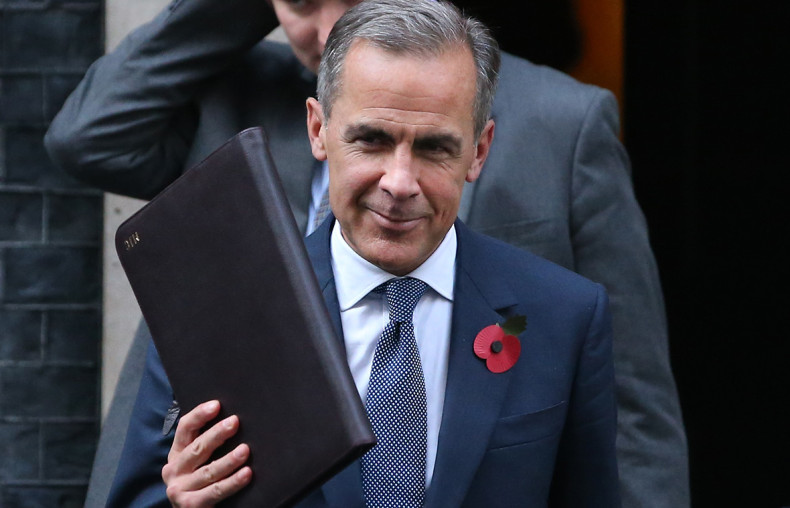 The pound slid against its major rivals on Tuesday (1 November) as the feelgood generated by Mark Carney's decision to remain at the Bank of England until 2019 seemed to quickly dissipate.
Having ended October as the world's worst-performing currency and by posting the sixth consecutive month of decline against sterling began November on a negative note. The UK currency was 0.50% lower against the euro, exchanging hands at €1.1090, and fell 0.17% against the dollar, fetching $1.2214.
In a letter to Chancellor Philip Hammond on Monday, Carney wrote he will extend his term in office until 2019 to help secure an "orderly transition" while Britain negotiates leaving the EU, bringing an end to weeks of speculations over his future.
Carney's announcement was met by a mixed response, although most analysts welcome the BoE Governor's decision to remain in charge for another three years.
"It is a relief that the Governor has decided to leave on his own terms and has elected to extend his stay in order to see the UK through the potentially choppy waters of its negotiation with and withdrawal from the EU," Institute of Directors' economist Michael Martins told IBTimes UK.
Meanwhile, Bank of American Merrill Lynch has warned the pound could plunge to as low as $1.15 by the first three months of next year, stating the currency has not yet fully adjusted to the Brexit impact.
"We think the first quarter [of next year] could mark the low in the pound," analysts at the US bank said in a note. "A combination of US dollar weakness, Brexit fatigue and data stabilisation should see pound recover into end-2017."
Elsewhere, the dollar was on the back foot, as growing uncertainty surrounding the outcome of the US elections next week looked to have spooked sentiment among investors. The greenback was 0.52% lower against the euro, trading at €0.9067, and fell 0.1% against the yen, to ¥104.72.
The US currency fared even worse against its Canadian and Australian counterparts, falling 0.25% to CAD$1.3377 and tumbling 0.94% to AUD$1.3023, after the latter was boosted by the Reserve Bank of Australia's (RBA) decision to keep monetary policy unchanged.
"The Australian dollar is among the day's biggest risers after the RBA's upbeat accompanying statement prompted speculation that the current interest rate level of 1.5% might be the floor after two cuts earlier in the year," said Chris Saint, senior analyst at Hargreaves Lansdown Currency Service.