FX Focus: Pound hits seven-week low against dollar as UK economy slows down
Services PMI falls to five-month low as rising inflation puts brake on sector's growth.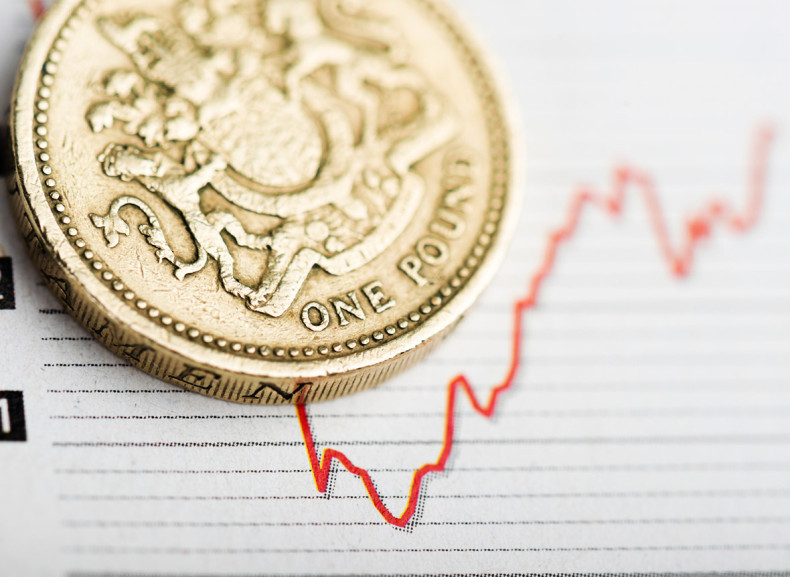 The pound was poised to end the week on a losing note after hitting a seven-week low against the dollar, on the back of a disappointing services sector PMI.
Sterling was down 0.29 % and 0.77% against the dollar and the euro respectively, exchanging hands at $1.2229 and €1.1582, having fallen below €1.16 for the first time since early February and having hit the lowest level against the dollar mid-January.
The decline was triggered by a report on the state of Britain's services industry, which showed the sector, which accounts for approximately 75% of the British economy, suffered a sharper than expected slowdown
in February.
Markit's PMI for the services sector fell from 54.5 in January to 53.7 last month, falling short of expectations for a 54 reading and registering a second consecutive month of decline.
"With uncertainty still rife over how and when the UK will actually leave the EU, and survey data pointing to a modest slowing of activity, the Bank of England looks most unlikely to consider raising interest rates in the near to medium term," said Ben Brettell, senior economist at Hargreaves Lansdown.
Joshua Mahony, market analyst at IG, added: "The widespread devaluation of sterling in the wake of the EU referendum seems to have had a lasting effect upon UK business, and with Article 50 upon us, we are likely to see both businesses and markets taking a somewhat hesitant stance until more is known about the outcome."
Elsewhere, the euro was on the front foot after the Eurozone's own services PMI hit a near six-year peak of 55.5. The common currency was 0.55% higher against the dollar, trading at $1.0565, and was up 0.45% against the yen, fetching ¥120.75.
Meanwhile, across the Atlantic, the dollar's rally seemed to momentarily pause ahead of Janet Yellen's speech later this evening. The Federal Reserve chairwoman will speak in Chicago at 6pm GMT and she is expected to shed more light on the US central bank's strategy.
"The hawkish chorus of Fed officials suggesting an imminent US rate increase has made the dollar king, while positive US economic data continues to ensure the currency remains buoyed," said FXTM research analyst Lukman Otunuga.
"Much attention will be directed towards Yellen's speech this evening, which could cement expectations of a March rate hike if she reiterates a similarly hawkish mantra as other Fed officials."
The greenback was flat against both the yen and the Canadian dollar, but slipped 0.30% against the Swiss franc to CHF1.0104.