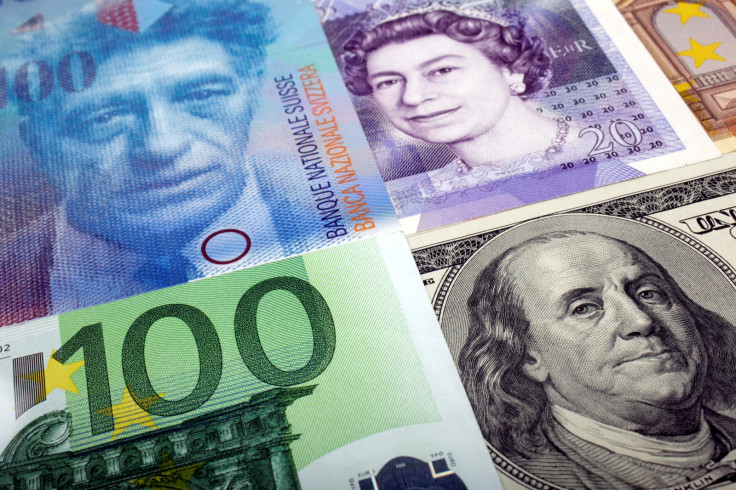 The pound was on the front foot on Monday (22 August), recovering some of the losses it incurred on Friday, when reports emerged suggesting the UK could invoke Article 50 to begin the formal process of exiting the EU early next year.
Downing Street has since downplayed the rumours, delivering sterling a boost. As of mid-afternoon, the UK currency was up 0.32% against the dollar and 0.36% higher against the euro, exchanging hands at $1.3100 €1.1586 respectively.
Fawad Razaqzada, market analyst at Forex.com, said the pound could be slowly moving towards a somewhat brighter future after the volatility of the last two months.
"The pound has been becoming a one-sided trade," he explained.
"But what this means is that you will get to see lots of short squeeze rallies every now and again, especially as the main negative factors [for the pound] are already out of the way, including the Brexit vote and the BoE's response.
"But ultimately we are in a bear market environment, so the bounces are unlikely to last long. However, the worst of the pound's declines could be behind us now, especially if we see further improvement in UK data in the coming weeks."
Elsewhere, the dollar began the week on an upbeat note and was 0.19% higher against the yen at ¥100.41, although it was broadly flat against the euro.
The main event of the week, as far as the greenback is concerned, arrives on Friday, when Federal Reserve chairwoman Janet Yellen will speak at the annual Jackson Hole Symposium. The speech will be closely monitored by investors, particularly as the event that she will be speaking at has previously been the platform for the Fed Chair to warn of upcoming loosening or tightening of monetary policy
"Yellen will have to be careful to deliver a very blunt warning of such an event to the markets," said Oanda's senior market analyst Craig Erlam.
"Markets have previously pounced on any uncertainty in the statements of the Fed when hinting at rate hikes and Yellen needs to be careful not to make the same mistake again, assuming of course that this is the message she wants to get across."
Meanwhile, the Indian rupee was on the back foot against most of its peers after Urjit Patel was confirmed as the new India's central bank chief. Patel, who will take on the job on 4 September, will replace the present Reserve Bank of India, Governor Raghuram Rajan.