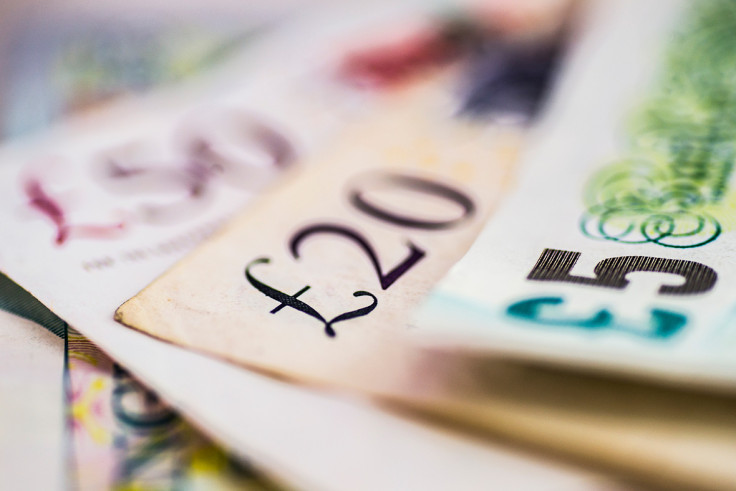 The pound was set to end the week on a downbeat after figures released on Friday (19 August) by the Office for National Statistics (ONS), showed Britain ran a smaller than expected budget surplus in July. Sterling was 0.46% lower against the dollar to $1.3111 and fell 0.12% against the euro to €1.1580, which, however, was higher than the post-referendum low of €1.1461 it hit on Tuesday.
After a string of positive UK data in recent days, the ONS revealed public sector net borrowing, stood at minus £1.472bn in July, while excluding the impact of state-owned banks, the surplus fell to £977m.
The surplus, however, was smaller than the £1.2bn figure (not accounting for public banks) recorded last year, while analysts expected a reading between £1.9bn and £2.2bn.
"There is no real sign yet of a downturn in economic fortunes following the Brexit vote," said PwC chief economist John Hawksworth.
"But it will be some months before we get a clearer picture of this as it will take time for companies to adjust their investment and hiring plans to the new post-referendum environment."
Elsewhere, the dollar rose against most major currencies, gaining 0.44% against the yen to ¥100.33 and 0.29% against the euro to 0.8838 euro cents.
The greenback's gains came despite yet more contrasting messages from a number of Federal Reserve officials, which did little to shed light over the timing of the next hike in interest rates from the US central bank.
New York Fed president William Dudley claimed that the US economy remains strong, as highlighted by the labour market data, while Dallas Fed Robert Kaplan suggested that while there was some room for manoeuvre on interest rates, it was very limited.
"With other messages from policy makers being more inconsistent again, it's no surprise that the markets are changing their mind on the timing of the next hike on almost a daily basis," said Oanda's senior market analyst Craig Erlam. "If the Fed clearly isn't sure when it's going to happen, how are investors meant to accurately price it in."