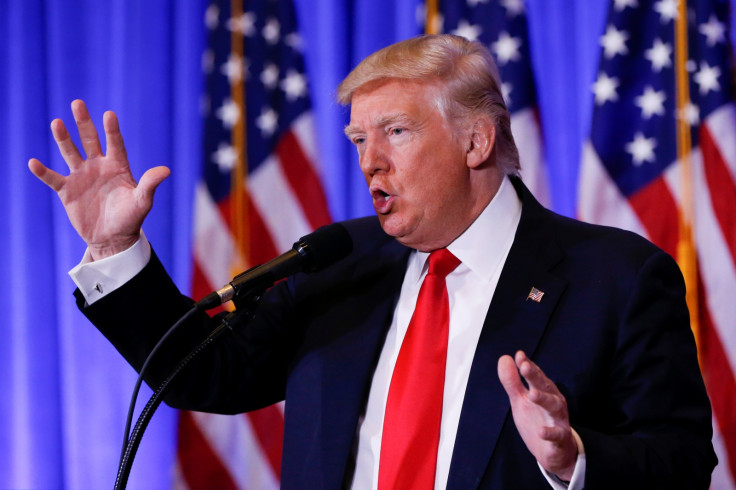 The dollar was firmly on the back foot on Friday (13 January) and was poised to record its worst week in two months, as the impact from Donald Trump's press conference earlier this week continued to make its presence felt.
The dollar index – which measures the greenback strength against a basket of major currencies –was down for the third consecutive day, bringing its total decline for the week to 1%. That came as traders were left unimpressed by the lack of details on potential fiscal stimulus during the US President-elect's speech on Wednesday.
"The fears of Donald Trump's proposed fiscal stimulus policies failing to meet expectations have risen after his press conference, which failed to provide investors with heavily sought clarity," said FXTM research analyst Lukman Otunuga.
"Although the overall outlook for the US economy continues to look encouraging amid the positive economic data and hawkish comments from US Federal Reserve officials, uncertainty over Trump's economic policies could pressure the greenback."
The dollar was 0.31% lower against the euro, trading at 0.9389 euro cents, and fell just under 0.1% against both the yen and the Canadian dollar, fetching ¥114.62 and CAD$1.3127 respectively. The greenback was also 0.35% lower against the Swiss Franc, exchanging hands at CHF1.0077.
Arnaud Masset, market analyst at Swissquote added: "We remain bearish on the US dollar and expect high quality commodity and emerging market currencies to continue rallying.
"However, in the short-term, the Trump story will remain the main driver in the foreign exchange market, meaning that event risk is definitely something to monitor."
Elsewhere, the pound edged higher against its main rivals but only managed to recoup a fraction of the losses it recorded earlier in the week.
Having slid below the $1.22 mark in the previous session, sterling was 0.47% higher against the dollar, exchanging hands at $1.2212, and rose 0.17% against the euro, to trade at €1.1473.