The G7 summit in Bavaria ended on Monday 8 June with leaders of the world's major industrial nations pledging to end reliance on fossil fuels by 2100.
And the leaders, meeting at Schloss Elmau, vowed to keep up the pressure on Russia until Moscow reined its supporters in eastern Ukraine.
On climate change, the G7 leaders pledged to develop long-term low-carbon strategies and abandon fossil fuels by the end of the century.
"We commit to doing our part to achieve a low-carbon global economy in the long-term, including developing and deploying innovative technologies striving for a transformation of the energy sectors by 2050," the communique read.
The leaders said they would boost access to renewable energy in Africa and intensify their support for vulnerable countries' own efforts to manage climate change.
Although the G7 stopped short of agreeing any immediate collective targets for reducing greenhouse gas emissions, environmentalists welcomed the thrust of the summit commitments.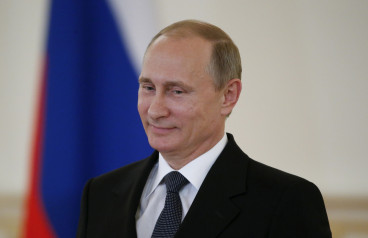 "Merkel's G7 says 'Auf Wiedersehen' [farewell] to fossil fuels," global activist network Avaaz declared in a statement.
"Elmau delivered", noted Greenpeace, adding that "the vision of a 100% renewable energy future is starting to take shape."
The leaders of Britain, Canada, France, Germany, Italy, Japan, the US and EU also took Russia – and particularly President Vladimir Putin – to task over its involvement in the Ukraine conflict.
"Ultimately this is going to be an issue for Mr Putin. He's got to make a decision," US President Barack Obama told a news conference at the conclusion of the summit.
"Does he continue to wreck his country's economy and continue Russia's isolation in pursuit of a wrong-headed desire to recreate the glories of the Soviet empire, or does he recognise that Russia's greatness does not depend on violating the territorial integrity and sovereignty of other countries?"