Russia will remain excluded from the summit of major economic powers, the G7 – formerly the G8 – as long as it continues to interfere in the affairs of Ukraine, Prime Minister David Cameron and other world leaders insisted today (7 June).
Speaking ahead of the G7 summit at the Elmau palace in Kruen, Bavaria, southern Germany, Cameron said Europe must remain united against the Russian threat – even if the sanctions caused economic pain to other countries, including the UK.
Sanctions, said Cameron, were having "an impact on all countries (but) Britain hasn't let our pre-eminence in financial services get in the way of taking a robust response to Russian-backed aggression and I don't think other countries should either".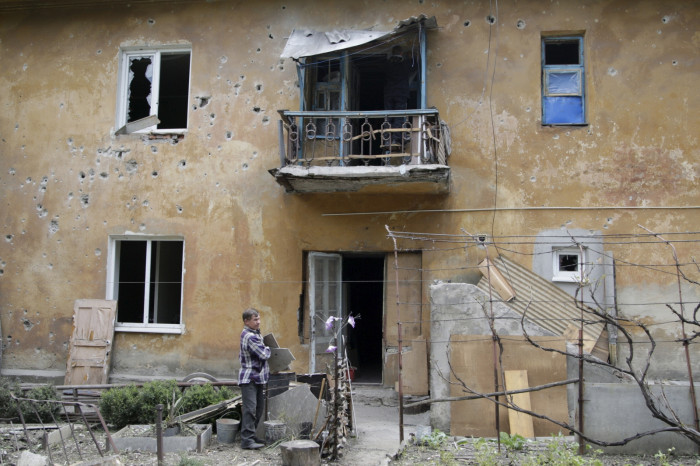 Cameron's tough stance on Russia was backed by US president Barack Obama following talks with German Chancellor Angela Merkel.
Following the meeting the White House issued a statement insisting: "The duration of sanctions should be clearly linked to Russia's full implementation of the Minsk agreements and respect for Ukraine's sovereignty."
Russia was ejected from the former G8 following its annexation of Crimea and amid widespread suspicion it has been helping pro-Russian rebels in the east of Ukraine, during violence in which an estimated 6,400 people have died. Russia denies all involvement, claiming that any Russian soldiers there are volunteers.
In recent weeks a ceasefire brokered last September as part of the Minsk Accord has been repeatedly broken. There is increasing concern across Europe about Russian's perceived bellicosity, though UK Foreign Secretary Philip Hammond told the BBC's Andrew Marr Show that the redeployment of US intermediate range nuclear missiles in Europe remained far from inevitable.
"We've got to send a clear signal to Russia that we will not allow them to transgress our red lines," said Hammond. "At the same time we have to recognise that the Russians do have a sense of being surrounded and under attack, and we don't want to make unnecessary provocations."
Mr Putin, in a wide-ranging interview with the Italian newspaper Il Corriere della Sera, appeared to concur with Hammond's view that Russia had a sense of being besieged.
Europe, said Putin, was guilty of hypocrisy by promoting greater integration within the EU while condemning Russia for establishing its own Customs Union for former members of the USSR. He also blamed the West for encouraging the overthrow of former President Viktor Yanukovych.
However Putin also said he believed the Minsk agreement represented the best hope for Ukraine and added that Russia had no hostile intentions towards the West: "I think that only an insane person and only in a dream can imagine that Russia would suddenly attack NATO."