Made a New Year resolution last year about weight loss and the year before that and the year before that? As easy as it is to make those ambitious New Year resolutions, they mostly fizz out as we always come up with an excuse to avoid going through them.
We at IBTimes UK suggest some technological help in achieving some of the most common New Year resolutions out there:
Losing weight
The most common New Year resolution that people make, yet is seldom achieved. We suggest a combination of gadgets and apps to help you achieve your weight loss resolution in 2017.
MyFitness Pal app: While most of us focus on exercise, we tend to forget food habits. Instead of going to an expensive diet consultant, opt for this app that has everything from tailored diets to information on food items. It acts like your digital food diary tracking not just calorie intake but vitamin, iron, salt and more nutrient intake as well.
Fitbit or any other tracker of your choice: yes some people consider Fitbit overpriced for a fitness tracker but it has proven to have one of the best records. You can opt for any fitness tracker of your choice, given that it can be paired with an app like MyFitness Pal.
Withings smart body analyser: Knowing just your weight and height is not enough. You need to be aware of your body mass component and the smart body analyser from Withings helps you with that. It tracks weight, BMI, fat percentage, heart rate, weather, air quality and more. You can even sync it with your MyFitness Pal account to make it work with any smart home accessory such as Amazon Echo or Philips hue lights.
Reading
Reading books is something we all want to do but the constraint of time has led us to believe we will not be able to take out time for reading anymore. Plus, carrying a book during vacations is a huge deterrent. Get the Kindle now!
No, not any other e-reader, it has to be the Kindle to access the amazing and vast library. Take it along with you all the time and make time in between commutes, recesses and even dull days at work. If you are a book lover and want to catch up with your 'to read' list you have to get the Kindle.
Travel and plan it smart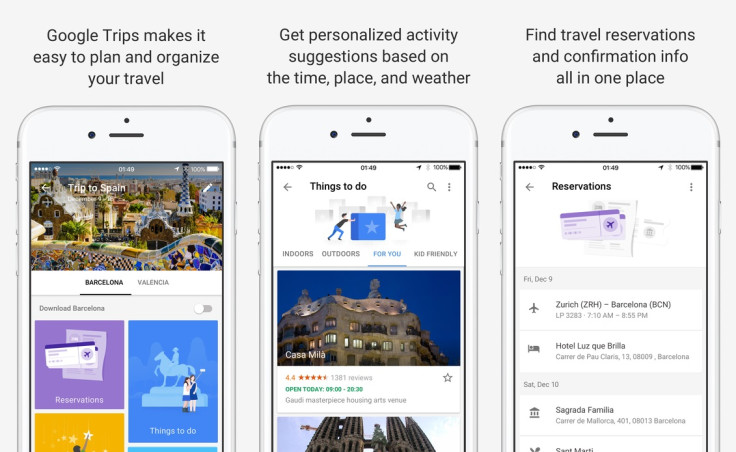 Travel goals are great but it's always great to have a guide with you who knows about the place and can advise you on what to explore. Google launched the Google Trips in 2016 that not only suggests places to eat, stay, explore and more, but scans your Gmail and its linked accounts for all hotel bookings, flight, train and can bookings more to make them available to you just when you need them.
Learn a new language
That desire to learn a new language pops up every New Year but it gets too tedious to join language classes and follow up with them. Duolingo and Babbel are two such apps that will help you achieve this goal. From everyday phrases to difficult words, these apps are super fun and even have goals and quizzes set for you to practice your language skills on them.
Plan your expenses and save money
Unable to keep a track of your finances and want to save up more this year? Well, there are tons of finance and budgeting apps out there but we suggest The Mint. It may be old but it has still maintained dominance in personal finance when it comes to budgeting apps. It keeps a track of all your financial activity from your accounts whether they are checking, savings, retirement to every transaction that is automatically recorded and categorised.
It tracks your spending patterns and creates a budget and even generates graphs to give you visual representations of your net worth and cash flow. The app is password protected for security threats.