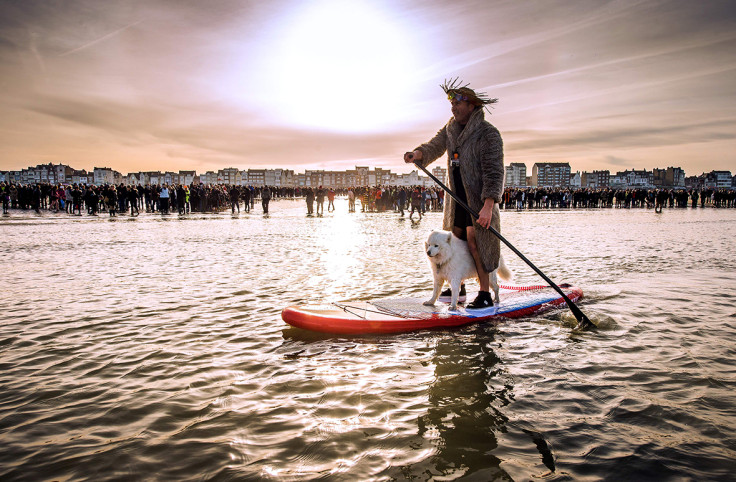 Exercising, travelling, saving money, and spending time with family are quite common New Year resolutions. Some people, however, have chosen to do things differently in 2017.
Singer Kanye West, for example, who has had a rough last few months in 2016, wants happy times for everyone in 2017. "I just want everyone to be happy," he said.
IBTimes UK has not only compiled a list of other not-so-common New Year resolutions for 2017, but also has tips to help you get going with the resolution.
Quitting the social media:
This has to be one of the most difficult resolutions to follow, given the instant gratification provided by sharing details of personal lives on social media. Some people, however, have decided to take up the challenge of quitting Facebook and Twitter for good. Of course, there are others who are quite convinced that they might never follow through with their plans.
"My new year's resolution is to quit Twitter, if I have a funny thought I am just going to call everyone on the telephone," one user quipped.
Tip- If you find it difficult to go cold turkey, turn off notifications for the social media app or better yet, uninstall apps for at least a weekend. Instead of deleting the account, go offline for a few hours a week (during waking hours) and then gradually increase the time you stay offline.
Learn a new skill:
Learning new skills can help keep the brain sharp and happy. Start the year with a resolve to take up a new hobby such as pottery, organic farming and wood carving. For people who are feeling adventurous (and physically fit), trekking, rafting, scuba diving, snorkeling and sky diving can help them get a zing back in life.
Tip- Starting a hobby is easier said than done. The human brain is good at wanting to do something than actually doing it. This year, try scheduling the task instead of just planning. So, don't say "I will learn to hula hoop in 2017," say "hula hoop for a minute on Tuesdays at 6:30pm" (or whatever time that suits you). Now, the brain has a specific instruction, which will make it easier for you to follow through with the plan.
See five interesting places in a year: "The world is a book, and those who do not travel read only a page," Saint Augustine's famous quote is so apt for the hectic life schedules of today's generation. Life is short and you seldom get time to pamper yourself. While, not every one of us has the means to quit work and travel the world, we can still get creative and enjoy life's each moment to its fullest.
Tip- Resolve to see at least five new places in 2017. Make a list of places in and around your city that you have not visited. Perhaps a new park or a gallery has opened up in the city that you are yet to visit or join a local trekking group and visit the countryside. Better yet, instead of making extensive travel plans, buy the cheapest train or flight ticket available and go on an impromptu holiday.
Here are few funny resolutions on Twitter: