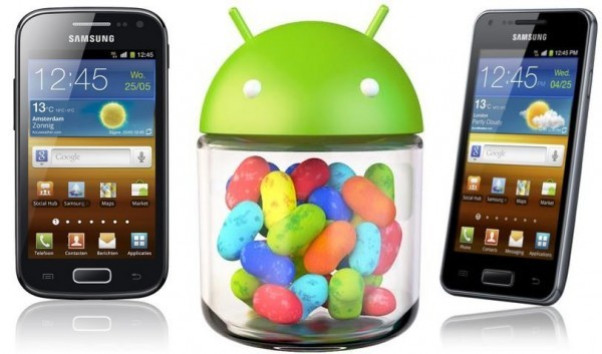 Owners of Samsung's latest Android devices are in for a double treat, as Samsung Sweden recently disclosed the tentative release date for Android 4.1 Jelly Bean update on Galaxy S2. There is more good news for owners of the dual-core Galaxy Ace 2 and Galaxy S Advance, as apparently these two devices will get direct Jelly Bean updates without the Android 4.0 Ice Cream Sandwich (ICS) in between.
According to the report by GSM Arena, one of their readers on the Bulgarian Facebook page asked Samsung if the two Galaxy devices would be getting ICS update and were told that the Android 4.0 update would be skipped in favour of Android 4.1. Both these devices come with factory-shipped Android 2.3 Gingerbread onboard and hence a double-jump from Gingerbread to Jelly Bean would surely surprise Android fans.
"Of course, it could be that whoever is in charge of supporting the Samsung Bulgaria Facebook page got their facts wrong, but if that's not the case, the company deserves a pat on the back for taking such good care of its mid-range offerings. It will probably take a few more months for the update to be finalized, but we are really hoping it will come before the end of the year," opines GSM Arena.
There is still no public announcement by Samsung about the updates for these two devices, and so this news must be taken with a pinch of salt. It could probably take a couple of months for the updates to roll out, as Samsung is known to take their own time to update newly released phones such as the Galaxy Ace 2 and S Advance. If however, the news turns out true, then Samsung could surely gain some loyalty from its die-hard fans.