Galaxy Nexus vs. iPhone 4S: Stage Set for November Grudge Match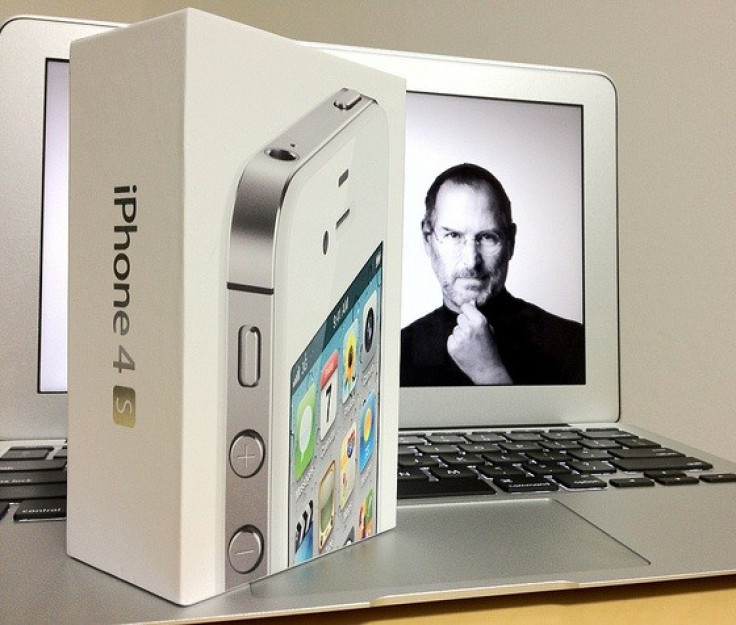 With Samsung's Android Ice Cream Sandwich-powered just unveiled, analysts have once again begun to speculate whether the device will be able to beat Apple's recently release iPhone 4S.
Samsung's Galaxy Nexus

As was expected, Samsung unveiled its Galaxy Nexus smartphone at the event. In keeping with previous rumours, Samsung confirmed the device will be the first smartphone powered by Google's Android 4.0 Ice Cream Sandwich OS.
Set for release in November, the device will be fairly fast, packing a 1.2 GHz dual-core processor. Yet, despite its power, the device screen is its primary selling point.
The new Nexus will pack a whopping 1280 x 720, 4.65 inch Super AMOLED screen, running at a native 720p resolution -- basically meaning the display will be so sharp it could slice a melon.
All of this will be contained in 8.94 mm thick case, boasting the same contour display and concave rounded screen design that was introduced in the Galxay Nexus' predecessor, the Nexus S.
The camera was also fairly impressive, with the new Nexus packing a 5-megapixel HD snapper. During the event the camera was shown snapping photos with zero shutter lag and recording crisp 1080p HD videos.
Samsung gave the device a nebulous worldwide November release window. The company did not clarify which networks the device would be on aside from Japan's NTT DoCoMo.

Apple's iPhone 4S
Despite the Galaxy Nexus' impressive features, numerous analysts have suggested the device may still struggle to compete with Apple's iPhone 4S.
The analysts' doubts stem from the new iPhone's already record-breaking sales. Apple confirmed Monday that it had sold more tha 4 million iPhone 4S units, just three days after release. It also said its iOS 5 operating system was already being used by 25 million consumers across the world.
"iPhone 4S is off to a great start with more than 4 million sold in its first weekend -- the most ever for a phone and more than double the iPhone 4 launch during its first three days," said Philip Schiller, Apple's senior vice president of Worldwide Product Marketing.
"iPhone 4S is a hit with customers around the world, and together with iOS 5 and iCloud, is the best iPhone ever."
The news added to the iPhone 4S' previous pre-order success. According to reports from Apple the device had broken Apple's previous pre-orders sales records, boasting 1 million pre-orders in its opening 24 hours before scaling up to break the 3 million mark by the end of its first week.
Worse still for the new Nexus, the news comes before the device has even launched worldwide. Apple plans to have a second major launch Oct. 28, when the iPhone 4S will become available in Austria, Belgium, Czech Republic, Denmark, Estonia, Finland, Hungary, Ireland, Italy, Latvia, Liechtenstein, Lithuania, Luxembourg, Mexico, Netherlands, Norway, Singapore, Slovakia, Slovenia, Spain, Sweden and Switzerland.
© Copyright IBTimes 2023. All rights reserved.