Samsung is expected to officially unveil its highly anticipated Galaxy Note 3 phablet, during the IFA event in Berlin on 4 September. The high-profile event will witness tough competition from its rivals Sony, LG and HTC as they will announce the launch of new products.
Given the hype surrounding any major product release, it is no surprise that internet is abuzz with a spate of rumours regarding Samsung's flagship phablet.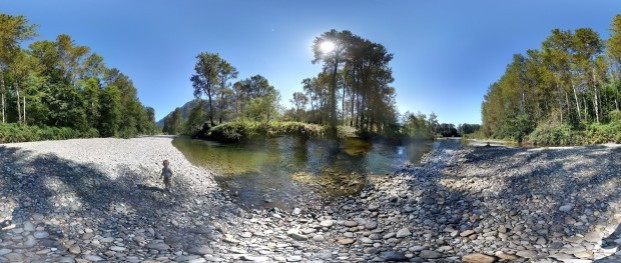 According to Phone Arena, a leaked photosphere sample allegedly snapped with Galaxy Note 3 has surfaced on Picasa profile that pertains to a T-Mobile US employee. For some reason, the profile reportedly went offline for a few hours, but it has been lately restored.
The EXIF data of the leaked pictures reveals that the shots were taken on a Note 3 with model number SM-N900T, which points to the LTE version of Galaxy Note 3. However, the possibility of using an early prototype software and hardware for this purpose cannot be ruled out, as these pictures are unofficial.
If the rumour turns out true, then an immensely enhanced Photosphere app functionality could be ported to all the latest Samsung devices running stock Android 4.2 or later.
The leaked photosphere is of extremely high quality with great details visible in the photos (though the detail is rapidly reduced upon zooming in), according to SamMobile. Given the fact that Note 3's camera borrows its features from Galaxy S4, this feat is said to be possible.
The rumour should be taken with a pinch of salt, as the EXIF data cannot be officially confirmed and may be easily faked.