Even though Samsung's next generation Galaxy S series smartphone, widely known as Galaxy S4, is yet to be announced, rumours of a smaller version of the phone have started doing the rounds.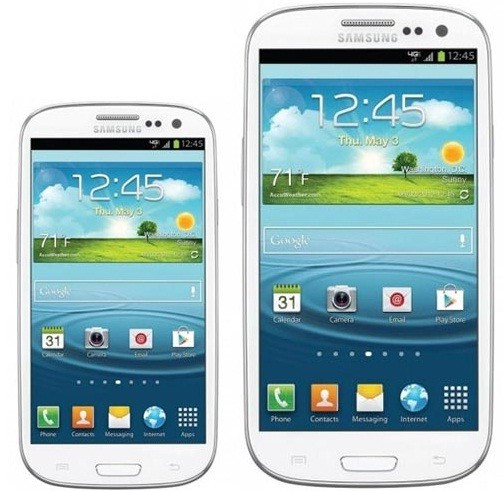 According to Sammobile, Samsung is reportedly planning to launch the Galaxy S4 Mini during week 21. If true, the new phone could be released some time in May.
The latest disclosure also reveals Galaxy S4 Mini as well as its accessories that include a Clear Cover, a Flip Cover and a Protective Cover are scheduled to be ready by week 21.
The Galaxy S4 Mini is said to be one of three devices under Samsung's Project J line.
The S4 was earlier codenamed Project J which was later changed to Altius with model number GT-I9500. The second device is known as Project J Mini dubbed as Serrano. According to reports, Project J Mini is nothing but the Galaxy S4 Mini. The third device is Project J Active named Fortius.
Both the Galaxy S4 and the S4 Mini are said to be having almost similar accessories. The only difference is the smaller version of the phone will come without wireless charging dock feature.
It is unclear if Samsung will announce the S4 Mini alongside the Galaxy S4 which is expected to be unveiled at the unpacked event on 15 March, followed by a market release some time in April.
What lends some credence to the speculation about the Galaxy S4 Mini is that the Galaxy S3 Mini was launched in October last year followed by the Galaxy S3.