A leaked screenshot of Microsoft's upcoming Windows Phone 8.1 update has appeared revealing new details about the software feature.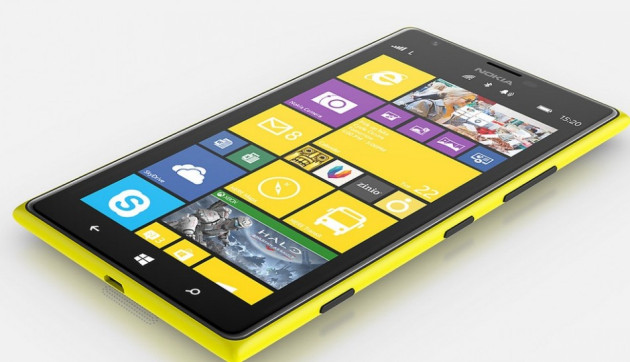 Microsoft was recently rumoured to be working on a Siri-like voice assistant for its Windows Phone, codenamed Cortana. The other rumoured features of the next version of the Windows Phone were a new Notification Center and improved multitasking.
According to the latest disclosure, the new Windows Phone 8.1 update will feature on-screen buttons. Once again, this information comes from well known leakstar, evleak, who has posted a screenshot of the Windows 8.1 update with a tweet that reads: "Partial Windows Phone 'Blue' screenshot."

The above leaked photo appears to be a cropped screenshot of the on-screen buttons, which are expected to replace the hardware ones that currently every Windows Phone device integrates. The three well known buttons, Back, Start and Search, which are placed below the screen of all Windows smartphones, as shown in the above screenshot suggest that Microsoft is planning to move the hardware buttons into software. This is the same concept on which Google has been working with hardware makers to incorporate in its devices for a couple of years now with Android, notes Redmond Pie. And now it seems that Microsoft will be joining Google as early as next year.
Besides, Microsoft's idea of removing the hardware buttons might make it easier for hardware manufacturing partners to design one handset then ship it with either Windows Phone or Android software installed, thereby reducing the development time span and manufacturing costs.
Recently, Microsoft confirmed that its BUILD conference, workshops for developers and events for upcoming products and other releases, will be held from 2 to 4 April at San Francisco. The Windows Phone 8.1 is expected to make its debut at BUILD 2014.