Television Gambling Advertising Soars 500% and Risk Rises for Children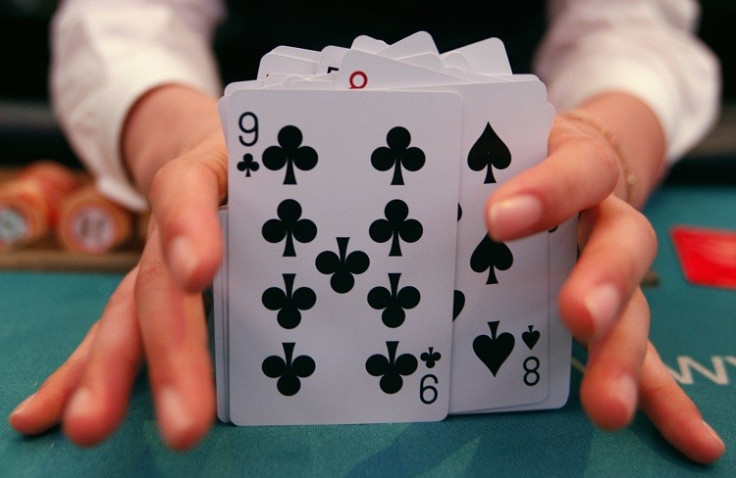 There has been a proliferation of gambling advertising on television since rules were relaxed in 2007 with the number of adverts a year soaring by 500% - and children are increasingly exposed to them.
In a report, UK broadcast regulator Ofcom said the number of gambling adverts was 234,000 in 2007, but by 2012 this had become almost 1.4 million. In 2006, gambling accounted for 0.7% of all slots on television. By 2012 this was 4.1%.
The Gambling Act 2005 came into force in 2007 and for the first time permitted all gambling firms to advertise on television. Before this, only the football pools, bingo premises and the National Lottery could advertise.
"Ofcom commissioned analysis earlier this year to look at the volume, scheduling, frequency and exposure of gambling advertising on UK television," said the watchdog.
"Ofcom initiated this research to help inform it about how television gambling advertising has changed since the market was liberalised by Parliament in 2007.
"This supports Ofcom's role in monitoring and understanding the markets it regulates."
A gambling charity expressed concern at the massive growth in advertising.
"I think everybody's noticed it. Anybody's who's got a TV. It's pretty obvious that there's been a massive increase," said a spokesman for GamCare, the charity that offers support and information to those with a gambling problem.
"Our concerns are that there's been a massive increase in wider exposure to gambling as a leisure activity. We of course don't judge that reality, but we do have concerns that it's exposing people who may not have otherwise sought out gambling as a leisure activity."
As gambling advertising becomes more commonplace, so children are exposed to a greater number of such adverts. Measured by number of impacts, all UK children aged from 4 to 15 saw 700 million gambling adverts combined in 2007. In 2012, this had risen to 1.8 billion.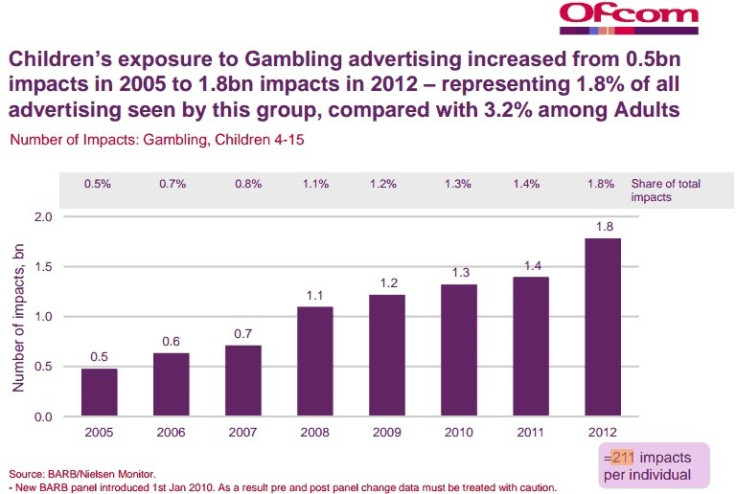 "We always have concerns where there might be exposure to the youth, the young, the vulnerable," said GamCare's spokesman.
"Also people who may be having real difficulties with their gambling, and having that unwanted exposure can hamper their attempts to recover from that problem."
However, he added that rather than reverting to the pre-2007 regime for gambling advertising, GamCare wants to see greater balance on the adverts with more 'health warnings' and referrals to support organisations for those with problems.
"Make it clear that people win, but they also can lose. That's the message that really needs to be out there in any case with respect to gambling," he said.
© Copyright IBTimes 2023. All rights reserved.