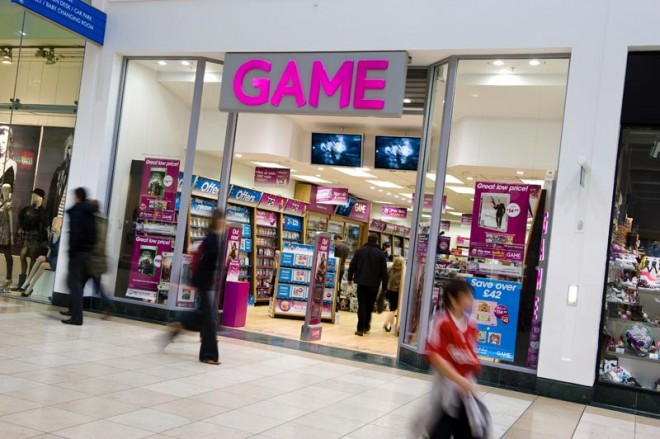 Game Group shares fall on the FTSE 250 by 6.74 pct after the group reported yet another decline in sales following the nineteen weeks of February 1 to 12 June.
Shares in the company were down 5.95 pence, or 6.74 pct by 10:00am.
Although key products such as Red Dead Redemption and Battlefield: Bad Company 2 were released, sales were not enough to offset the year-on-year decline that has affected the group since the success of the Nintendo Wii although latest release 'Mario Galaxy 2' is hoped to bring back positive trading to the Group.
Meanwhile, following Lisa Morgan, chief executive, and Terry Scicluna, UK chief operating officer standing down in April, Game Group have announced an ex-Vodafone and BSkyB marketing director as their new chief executive.
Ian Shepherd, who is aged 41, will have the task of turning around sales down 11.4 pct year-on-year and 12.3 pct like-for-like.
Freddie George, analyst with Seymour Pierce offers this comment after downgrading them to 'hold':
"It is a mixed trading update from Game Group. UK Sales were again disappointing but partly offset by better than expected figures overseas...Encouragingly, the company has been quick to appoint a new Chief Executive, Ian Shepherd, who was previously Vodafone's UK consumer director."
"Following this update, we are reducing our 2010/11 pre-tax profit forecasts from £65m to £50m taking EPS from 13.4p to 10.4p and also reducing our 2010/11 pre-tax profit forecasts from £73m to £65m."
"We have been wrong on the stock and are moving our recommendation from Buy to Hold...We are, however becoming concerned re structural changes evolving and in particular the growing development of the food retailers in the games categories." he concluded.