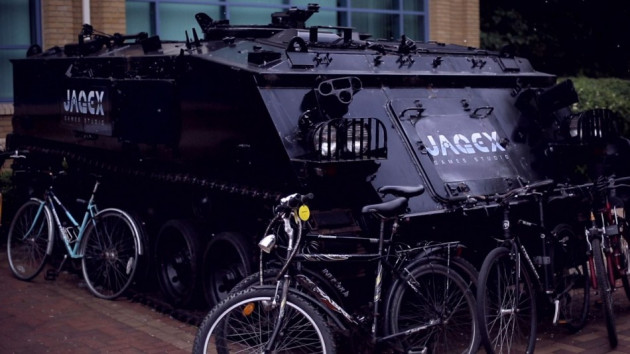 Despite the black-painted APC parked outside the front door, Jagex, in Cambridge, is a bit of a secret. Founded in 2001, it was built to manage Runescape, a browser-based fantasy RPG built by two brothers, Andrew and Ian Gower. The Gowers' original ambition for Runescape was to make a game they could play both at home and while at university, without losing their progress when they switched PCs.
Over a decade later, Runescape has over 220 million player accounts registered worldwide, and counting. Jagex employs more than 500 people, and recently saw its most successful financial year ever, with turnover rising to over £50m. A publisher and developer in one, Jagex, a portmanteau of "java game experts", is also Europe's largest independent game company.
"We've always been a huge secret," says Riaan Hodgson, chief operating officer. "If we tell people about our company, they're always aghast. But I think that's changing. We're coming out of the closet."
"Runescape is so broad, there's something which appeals to everyone," adds CEO Mark Gerhard. "It's not that we set out to create something vanilla, it's that its lineage is so long we've just created so much. It's the world's biggest adventure."
Modern day exporter
Around 80% of the Jagex workforce is dedicated to adding new material, such as new quests, mechanics and items, to Runescape every seven days. After 12 years of weekly updates, the game's earned a Guinness World Record for "Most Updated Game" and a third version, Runescape 3, is set to launch at the end of July in HTML 5.
Eschewing the "stranglehold" that Gerhard says publishers often have on UK developers, Jagex has been able to launch material for Runescape as and when it chooses. Hodgson says this continuous service is part of the studio's success:
"There are so many advantages to being a developer and publisher. It means we've built a great relationship with the community. We build the games then provide a service on a continuous basis. We don't just launch and that's the end of it - we engage with our audience daily.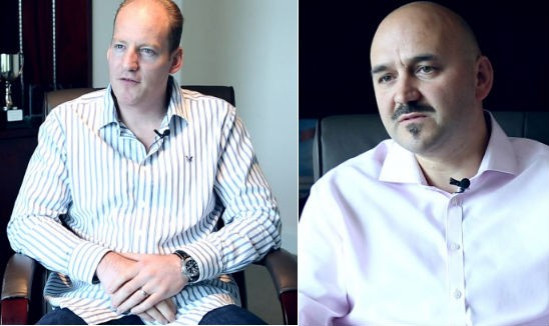 "75% of our player base is external," he continues "so we are in effect a modern day exporter. Games are a great example of modern day manufacturing; this is all IP we create."
Gerhard echoes this sentiment: "Any IP you can export is advantageous and entertainment has the potential to be global. You can't do that with other types of software."
Biggest challenge
But of course maintaining development, updates and publication requires an enormous amount of staff. Both Hodgson and Gerhard agree talent isn't always easy to come by in the UK:
"One of our biggest challenges is finding people," says Hodgson. "We need a range of skills and we're finding that a challenge in the UK. Especially when it comes to the programming skills, we have to look offshore."
"A lot of talent has emigrated," says Gerhard "but I also don't think we get the graduate talent anymore. There are less people focusing on maths and science these days."
This is something other studios have echoed, but it's also something set to change. The IT curriculum is undergoing a major shakeup, with more comprehensive computer science lessons set to replace basic Office tutoring come this October.
"Very sad shape"
But even if domestic talent becomes once again available, Gerhard warns the British game industry is in a majorly bad way:
"I think it's in very, very sad shape. We've seen some big names collapse recently and, if I had to look into a crystal ball, I'd say there's a few more to come. If you think games started in the UK, that's sad.
"It's sad for us to be the largest UK company. I'd have preferred five or 10 UK companies ahead of us for us to aspire to, to beat. Why the industry is like that, I'm not sure. It may be lack of investment, lack of innovation or maybe the stranglehold developers have had over the development. I'm not sure, but I'd hate to be the last guys to turn off the light."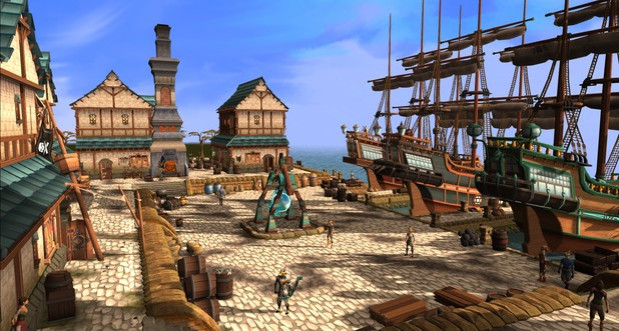 "We're not going to do that, though," says Hodgson. "The light we're striving for in the UK is that there are still plenty of creative people. We just need to give them the forum to be successful. We're looking at ways we can accelerate that, and at the same time hoping some of the moves and noises we've heard from government and industry bodies will be helpful."
Rebuilding
Despite the gloomy news of studio closures across the UK, there are still plenty of people in Britain making games. The difference now is that they're scattered. Whereas in the nineties the British industry was controlled by six or seven gigantic companies, now it's made up of one- or two-man teams, independents working on iOS games.
Giving these start-ups the financial aid required to keep going is one thing, but as we'll look at next week, as part of the final episode of Game Studio Spotlight, some developers want to get that talent back into traditional game-making and start rebuilding those large AA or AAA studios that have closed down.
Until then, Hodgson and Gerhard are confident that Jagex, along with government and trade bodies, can keep the UK industry going:
"Games are an example we think of why people should take maths, should take sciences in schools," says Hodgson. "Being part of games is not just cool - it's fun and rewarding, if you can get it right."
"As a business we're working hard with whatever capital we have to make a difference," concludes Gerhard. "We want to make the UK a great place again to make games."
Watch the full interview with Riaan Hodgson and Mark Gerhard here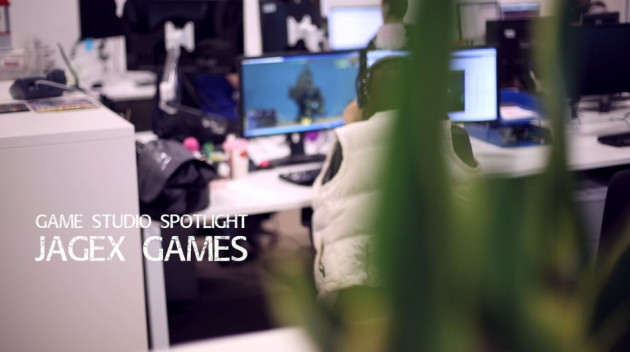 Previous Episodes:
Episode Four - Born Ready Games
Episode Three - Playground Games