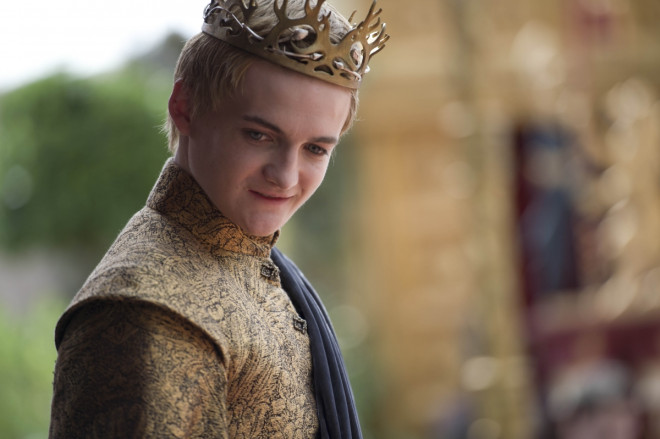 The upcoming episode of Game of Thrones Season 4 titled 'The Lion and the Rose' might just be one of the most significant ones of the season (maybe even the series!) and here's why:
The episode will feature a wedding - a wedding in Game of Thrones doesn't necessarily mean merriment and celebrations.
The nuptials dubbed by fans as the 'Purple Wedding' is of King Joffrey - one of TV's most loathed characters.
Game of Thrones Season 4, episode 2 'The Lion and the Rose', will be airing Sunday, April 13, at 9 pm ET on HBO, or alternatively can be watched online through live stream with HBO Go and HBO Connect.
The link to HBO Go can be accessed by clicking here.
In UK, the episode will be available live with a NOW TV Entertainment Month Pass.
The 'Red Wedding' episode in Season 3 of Game of Thrones sent a chill down the spine of viewers. So disturbing was the end to the season, that it gave rise to a new term called 'Stark Luck,' used to express the worst form of luck.
The episode was quite a bloody one featuring the deaths of a majority of the members of the Stark family.
Game of Thrones Season 4 Spoiler
Fans of the books will know that the Purple Wedding sees King Joffrey (Jack Gleeson) and Margaery Tyrell (Natalie Dormer) tie the knot. But the couple's happiness is short-lived as Joffrey is poisoned soon after.
In the books, Cersei (Lena Headey) tries to convince Jaime (Nikolaj Coster-Waldau) to kill Tyrion (Peter Dinklage) because she thinks Tyrion killed Joffrey, but Jaime wants to learn more about the situation.
It remains to be seen if the show makers will follow the same storyline as the book regarding Joffrey's fate, or if they will tweak the plot a little.
According to writer and producer George RR Martin the forthcoming Purple Wedding in Season 4 is going to be spectacular.
During an earlier interview with TV Guide, the A Song of Ice and Fire author spoke briefly about season 4's 'Purple Wedding:'
"It's going to be the wedding of the year, and as memorable in its own way as our wedding last season. It's what the fans call the Purple Wedding, based on the colour of the wine, which plays a big part. It looks spectacular, the bride's dress incorporates roses, there are 77 courses at the dinner feast, and there's some wonderful halftime entertainment."
HBO's official synopsis of George RR Martin's novel adaptation reads: