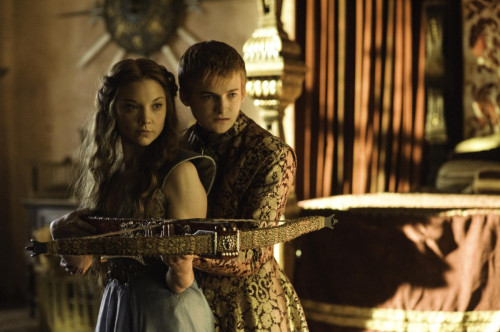 Game of Thrones has released a new trailer of the upcoming season 4.
Not as long as the 15-minute preview titled Game of Thrones Ice and Fire: A Foreshadowing which released earlier, the new trailer does have some brand new footage, reports Aceshowbiz.
In the previous clip, Maisie Williams who plays Arya gives an indication about the Stark family "getting stronger." The new video confirms that.
Major highlights of the trailer, aptly titled Vengeance, are the portions where the stark kids are talking about revenge for the murder of their loved ones. Arya (Maisie Williams) mentions the names of those she will kill. Her sister Sansa (Sophie Turner) shares that she's haunted at night thinking of how her father, mother and brother died.
But it may be The Dragon Queen who wins this trailer with the line: "I will do what Queens do. I will rule."
Daenerys Targaryen appears serious about ruling Westeros and isn't backing down from the Iron Throne anytime soon. The shrewd and menacing Lannisters are shown to be back to their incestual ways, but they do face a bigger threat that Daenerys. Jon Snow will bring justice and Cersei (Lena Headey) talks about how "death will be paid".
The eagerly awaited Game of Thrones season 4 will premiere on 6April at 9pm on HBO. It is based on the second half of George R. R. Martin's A Storm of Swords.
New characters to be introduced in the upcoming season include Red Viper a k a Prince Oberyn (Pedro Pascal), Tycho Nestoris (Mark Gatiss), Styr of the Thenn (Yuri Kolokolnikov), and Hizdahr zo Loraq (Joel Fry).
Watch the new trailer below: