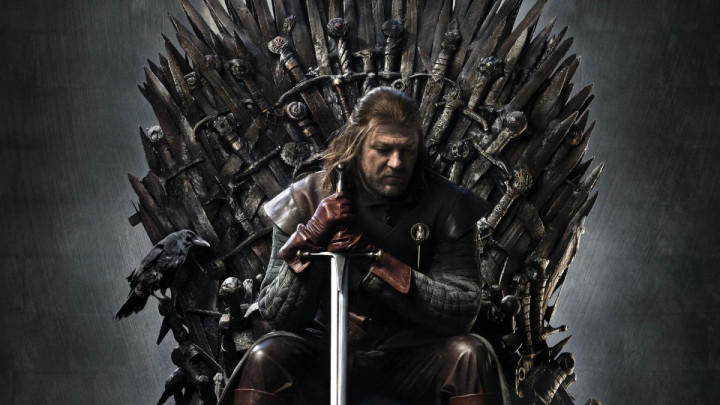 As per the latest Game of Thrones rumours, Ned Stark, the patriarch of the unfortunate Stark family who was beheaded in Season 1, might be seen again in Season 5 flashback scenes, and fans couldn't be more excited about the possibility.
Game of Thrones actor Sean Bean, who played Ned, said in a recent interview that he would love to return to the show in Season 5. Post his statement, fans of the show have posted several tweets saying they want the actor back in the season.
Check out some of the tweets below:
@GoT_Tyrion yes!!!!!!!! I want this so much

— Sansa Stark (@Lady_Sansa_) July 20, 2014
"@GoT_Tyrion: Sean Bean wants to return to Game of Thrones for flashback scenes in Season 5 pic.twitter.com/7BXNo1tpmZ" THEN LET HIM — Ellie Southwell (@elliesouthwell) July 18, 2014
@FleurDeGaite Oh, my dear. I so agree. :) <3!! #DontKillSeanBean @LegendsTNT #BringbackNedStark

— Pamela Ash (@PashaMcAlister) July 20, 2014
@GeorgeRRMartin_ @GameOfThrones #bringbackNedStark for flashback scenes #GameOfThrones #S5 please. I'll be ur best friend. — Laura White (@LaLaLand1086) July 19, 2014
Excellent news! I would love to see Ned Stark again in Flashback episode of season 5! #bringbackNedStark #GameOfThrones

— Prasanna (@itzmeprasanna) July 19, 2014
@GoT_Tyrion This would be fine for me — Llauron (@Llauron) July 18, 2014
Meanwhile, filming for Game of Thrones Season 5 is about to start, if Maisie Williams' Twitter account is anything to go by, reports The New Zealand Herald. The young actress, who plays Arya Stark in the popular series, posted a tweet hinting that she was preparing to film the next installment of the fantasy show.
Removing jewellery and cutting off festival bands can only mean one thing.. #GoT5 http://t.co/NybQth58T8

— Maisie Williams (@Maisie_Williams) July 21, 2014
"The modern adornments would certainly look out of place in the show's rustic setting in the fictional realm of Westeros, where Williams' character dresses more like a tomboy who is ready for battle at a moment's notice," states the NZ Herald report.
Game of Thrones Season 5 is expected to air in April 2015, on HBO.