Game Of Thrones aficionados were left frustrated by the first season six poster and the 40-second teaser, both of which revealed nothing of what is to come. But it seems, with just weeks to go before the season premiere, there is finally some semblance of a clue to what to expect. HBO and Sky Atlantic have released an array of telling stills from the next chapter of the fantasy.
In the new images, it is revealed that Theon Greyjoy and Sansa Stark are alive and well after surviving their leap from the walls of Winterfell. Elsewhere, King Tommen and Jamie Lannister can be seen mourning the death of Myrcella Baratheon – played by Nell Tiger Free – whose dead body is laid out in the Red Keep.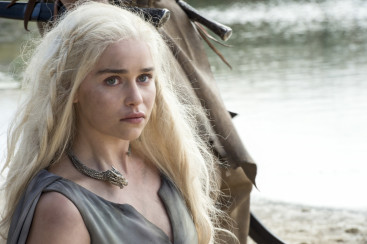 As expected, Arya Stark (Maisie Williams) is now blind as punishment for her transgressions in the House of Black and White. Another image confirms that a grown-up and walking Bran Stark makes a return after being notably absent in season five. His character is expected to play an essential role in the developing story.
Also Daenerys, aka the Mother Of Dragons, appears dishevelled following her capture at the end of season five.
In the case of Jon Snow's death, the famous Game Of Thrones phrase "you know nothing" is still very applicable. As Kit Harington's beloved character is notably absent in the promo images, fans will have to tune in to find out if he really is gone for good.
Earlier in February, Sophie Turner, who plays Sansa Stark on the show, confirmed that the sixth season would be every bit as explosive as fans would hope. "This season there's so many shocks, it's massive. It's the biggest season yet. And just in terms of character development, so many people's storylines [that] I'm excited for. It's going to be good," she said.
Game of Thrones season six will premiere on 24 April.