In the season 5 finale of Game Of Thrones Jon Snow met a grisly end after members of the Night's Watch conspired against him, with Ollie delivering the final blow. But if George RR Martin's fantasy has taught us anything thus far, it is that anything is possible.
With rumours of a resurrection floating the around and the season 6 premiere just weeks away, Kit Harington, who plays Ned Starks' bastard son, has given the biggest hint yet that Snow could return to the hit show.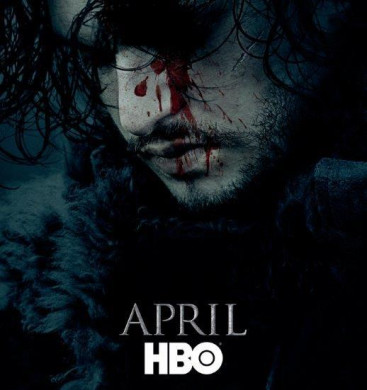 "All I can tell you is Jon Snow is dead," he said during a recent appearance on BBC Breakfast. "He died at the end of last season." But when asked about the chance of a comeback –a popular fan theory is that he will be revived by Melisandre but will lose a piece of his soul in the process – Harrington remained coy and offered a vague response: "Who knows? We'll have to wait and see. It's going to be a very exciting season, so I'm led to believe," he said.
When asked about the what he was doing on set he was careful not to give anything away. He did say that those keen to know the fate of the beloved character would have to tune in.
Earlier in January, Natalie Dormer, who plays Margaery Tyrell, revealed during an appearance on Jimmy Kimmel Live that her make-up trailer is the best place to find out secrets. "I only read the scripts that are relevant to Margaery and Highgarden and King's Landing. So when the show airs, I'm sitting on the couch watching it like you," the actress stated. "It's annoying sometimes because I'll be in the hair-and-makeup trailer and someone will show up and I'll be like, "What are you doing here? Oh my God, you're back?! I've got to leave.'"
As fans continue to scour the internet on the hunt for spoilers and clues to what the next chapter may hold, the famous Game Of Thrones phrase, 'you know nothing' has taken on a whole new meaning. The first season 6 poster – unveiled in November 2015 – featured an image of a bloody Snow, and the 40-second teaser unveiled a month later was little more than a montage of flashbacks.