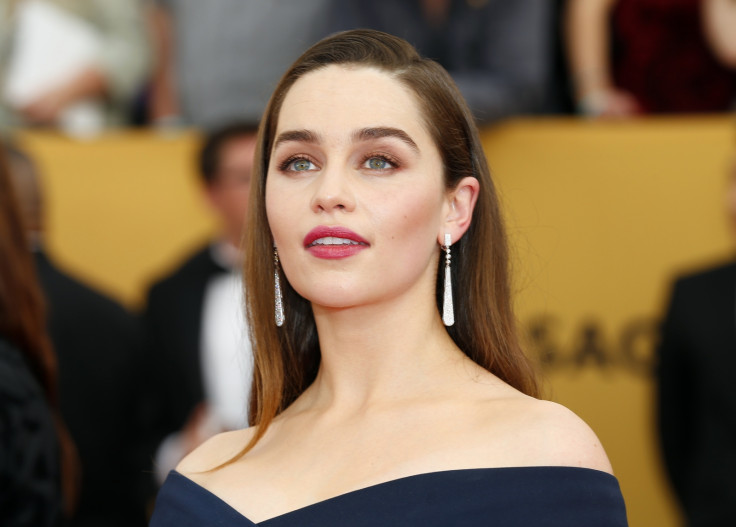 In Westeros and Essos she's known as the Mother of Dragons, but Emilia Clarke is making waves as the Sexiest Woman Alive. The Game Of Thrones actress won the accolade from Esquire magazine.
To celebrate the honour, the 28-year-old star has posed naked for a very raunchy new photoshoot for the US publication. In one image she wears nothing but a necklace and a bedsheet as she sports tousled hair and pouts seductively at the camera. Another snap shows her flashing her pert derrière while posing in front of a mirror in nothing but black sheer underwear.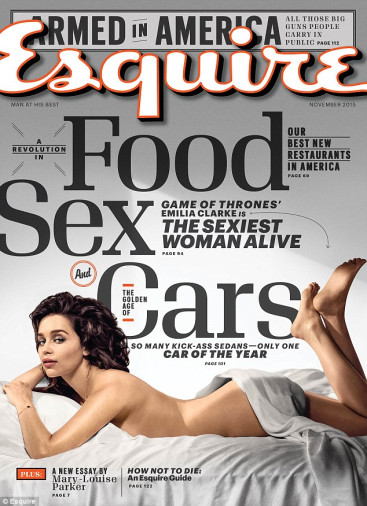 An extract from the accompanying article about the English star reads: "She manages to bring together a number of opposites, to make them natural: sweetness and toughness, emotionalism with a kind of cold-blooded determination. Something in these contrasts explains her sex appeal, too. She can play queen and kid sister, dominatrix and pal."
Lisa Hintelmann, Esquire's editorial projects director, told the Associated Press that Clarke, who also recently took home the accolade Woman of the Year at the 2015 GQ awards, was an obvious successor for 2014 winner Penelope Cruz: "[She] is unforgettable in Game Of Thrones and was hands down the number one choice of Esquire's staff, friends and family."
Despite amassing legions of male admirers Clarke recently admitted that she refuses to google herself online out of fear that the fat shaming could trigger an eating disorder.
''There were a number of very public discussions about the size of my derrière," she told GQ magazine. ''One article said it was refreshing to have such a 'healthy-sized' bottom on television. You hear that and immediately hear, 'I'm fat.' So I just wanted to save myself from any future eating disorders that may emerge.''